How To Grow Your Money Tree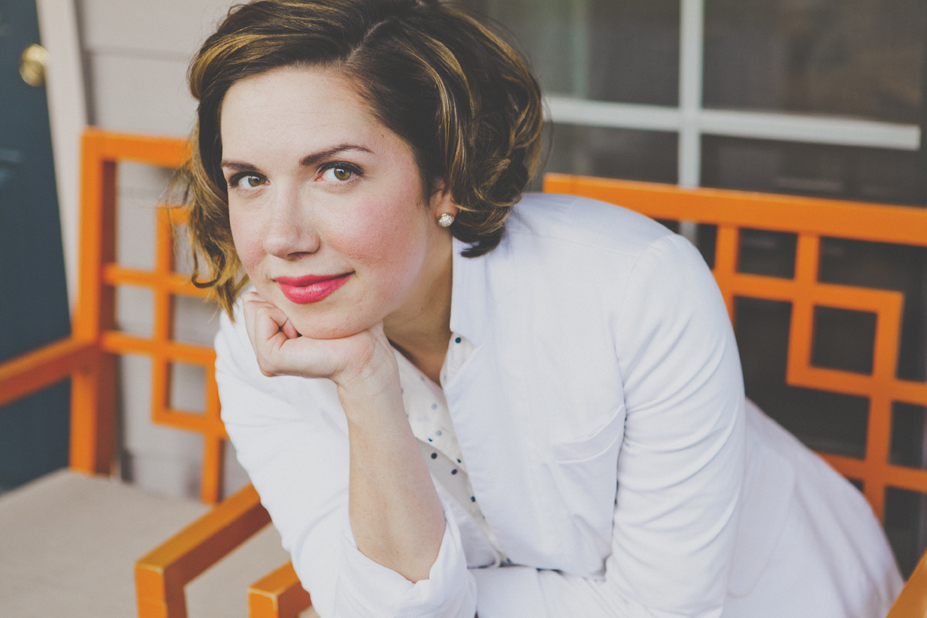 Have you had a quarter-life crisis?
Today's guest has, and it helped propel her from aspiring actress to administrative assistant, to self-employed entrepreneur.
Lauren Bowling is the award winning blogger and editor behind the personal finance site financialbestlife.com and the author of The Millenial Home Owner: A guide to successfully navigating your first home purchase. She has achieved 1 million page views on her blog in just a few short years, been featured in Forbes and The Huffington Post, and currently sustains her living with her online business. The blog gets about 100,000 page views per month and has around 50,000 users.
The site was originally called LB and the Money Tree, but at the end of 2016 she rebranded it to Financial Best Life.
As you are about to learn, Lauren is no stranger to re-evaluating her dreams and changing everything—career, the name of her blog or the city she lives in—to pursue her goals.
Money Savvy Millennial Women
When she first started the blog, Lauren's goal was to generate a conversation about finance among millennial women. She had been working in New York with a lot of men in the financial industry who were very money savvy, but didn't know many women like that. She's not a certified financial planner, and that's her message, especially to young women: you don't have to be a credentialed expert to manage your money well.
Lauren gained authority from the mistakes she made and the solutions she found to the financial problems in her own life. In college, she had a shopping addiction and had racked up a $10,000 credit card debt. While it might not seem like much compared to most college graduates, Lauren's parents had generously paid for her education, so this was all debt from her own bad behavior. When she moved to New York with only $300 in her pocket, she realized that in order to keep up with the minimums on the cards she had to get a full time job. She got a job as an administrative assistant at a hedge fund, where she learned that money is a tool, not just something you can ignore. You can use it to create the life you want to live or, if you're bad with it, it can hold you back from your dreams.
Getting serious about paying down debt
Lauren got serious about her money, paid off her credit card debt and finally had enough in savings that she felt comfortable leaving the hedge fund job to pursue her dreams of an acting career. Except that when she did, she realized her wants and dreams had changed. Feeling very confused, she moved back home to the South to have her quarter-life crisis away from the expense and cold of New York's 9-month winters. It was during that time that Lauren started her blog.
In order to pay down that college credit card debt, Lauren had used the 50/30/20 method. While working at the hedge fund and getting steady income, she set up her first budget and allocated 50% of her take home pay to living expenses, 30% to the debt repayments and 20% to spending however she wanted. She paid it off and remained debt free for some time, which was one of the things she blogged about.
However, when she bought her first home and renovated it, she ended up with another $8,000 debt on credit cards. The renovations happened in 2013, but for a long time she kept that debt secret because it didn't align with who she was trying to be online. As a financial blogger, Lauren knows she is a role model and at the time she felt like she couldn't make mistakes because people were looking up to her.
Transparency and Accountability
In 2015 when she finally got serious about paying it off, she decided to be transparent with her audience and use it as a way to build accountability. She made it a challenge to pay off all $8,000 of debt in 90 days just through side hustling. At the time Lauren was working full time, so she was allocating 20% of her take home pay to the balances, but she also had 2 side hustles: freelance marketing/copywriting, and the blog. At that point the blog was over 2 years old and had enough traffic and readership to generate an income through sponsored posts, affiliates and sales of her own products.
Despite her fears around being transparent, Lauren found that people were really accepting and loving. She now believes that money is a lifelong process, no one can be perfect and mistakes are going to happen. However, it's how we rise from those that is important. Every time she has put something vulnerable out there on the blog, she gets it back ten fold; people don't just want information, anymore, they want a connection.
From a full-time employee to full-time entrepreneur
At the end of the blitz she had done to grow the blog income, get freelance writing clients and pay off the $8K in 90 days, Lauren was left wondering what to do. She had been working like crazy, and didn't want to spend her time like that forever. Realizing the choice was either step back from the blog and let the freelance clients go, or get rid of her job, she decided to lean in and try working for herself.
The only goal when Lauren started working for herself was to not fall on her face and have to find another job. Although the freelancing worked for a while, she realized she was never going to care enough about somebody else's business as she did about her own thing so she should just focus there. Lauren feels focusing on a single task, as Gary Keller suggests in his book The One Thing, has been crucial to her success.
However, she has some advice for others thinking of leaving their nine-to-five: "Please have a fully formulated exit strategy, save your pennies, stay at your job a little longer than you think you should just so you can have enough of a runway because I did it suddenly and wish I'd done it differently." Eventually, though, she was able to meet the monthly level of income from her job, not including taxes and health insurance.
Investment Adventures
Lauren isn't a fully-fledged real estate person, but rather a blogger who happened to invest in real estate. She bought a house because she had been reading about what a good way it is to have your money earn money. In the process she made a lot of mistakes. The term investor conjures up visions of people doing loads of deals but owning one house makes you technically an investor.
Lauren's new book, The Millennial Homeowner, is all about the process buying a house and the mistakes she made along the way. Five years ago, Lauren bought a house for $65,000 on the wrong side of the train tracks in Atlanta. She used a 203K renovation mortgage loan to renovate it top, so with the renovation loan of $58,000 along with the mortgage of $65,000, the mortgage was over $120,000. A contractor who did the renovations did only 40K worth of work even though she paid $58K and she later had to go back and fix his work. There have also been some disasters with sketchy room-mates, and a changing personal situation. Lauren says the whole experience was a good thing but because she was largely uneducated, it was very stressful. She wrote her book in the hopes of helping other millennials like her, because there isn't any other educational resource like it out there.
Despite the stress, the financial benefits have paid off: Lauren has made about $40,000 in rent and tax credits over the last 5 years, plus has equity in the house. And it was also a good financial move to be paying a low mortgage because not having a high rent allowed her to leave her job. However, the biggest positive to owning real estate for Lauren is the pride, which she thinks people don't understand until they own their first piece of real estate.
Before buying that property, Lauren wasn't doing anything outside of parking money in a 401K and IRA for retirement. Her first home purchase was the first big investment she made, and it was risky, but it paid off. She felt more comfortable investing in that way because a house is something tangible that you can see. She's not so concerned with her fund investment strategy but would like to do another real estate investment in the future.
Before The Millions Book Recommendation
Being an avid reader, this was difficult for Lauren to choose but right now she's enjoying Big Magic by Elizabeth Gilbert, which is a great inspirational business book for creative people.
Before The Millions Sacrifices
Lauren cites time, energy, some of her sanity and taking a pay cut as the biggest sacrifices she's made. She believes they were important for developing a good strong tenacious muscle for hanging on even when things get tough.
Before The Millions Essential Influencers
Lauren says the FinCon Community has been essential for her and helped her grow. Even though there aren't as many finance blogs as there are fashion blogs, there are a fair amount of finance blogs and the community is incredibly tight knit and supportive. They have a conference every year and it's exploded into a digital conference. It's where she's met mentors and journalists who help with business growth, as well as made many friends.
Getting Unstuck Before The Millions
Lauren believes the reason people get stuck is two-fold: people give up too easily and they don't outsource enough or seek out help. Sometimes they have to pay for help and a lot of people don't do that. If you're trying to scale and trying to scale fast, outsource as much as you can. The more you outsource, the more you have time to build on the business.
And don't give up!