Living Frugal in an Awesome Way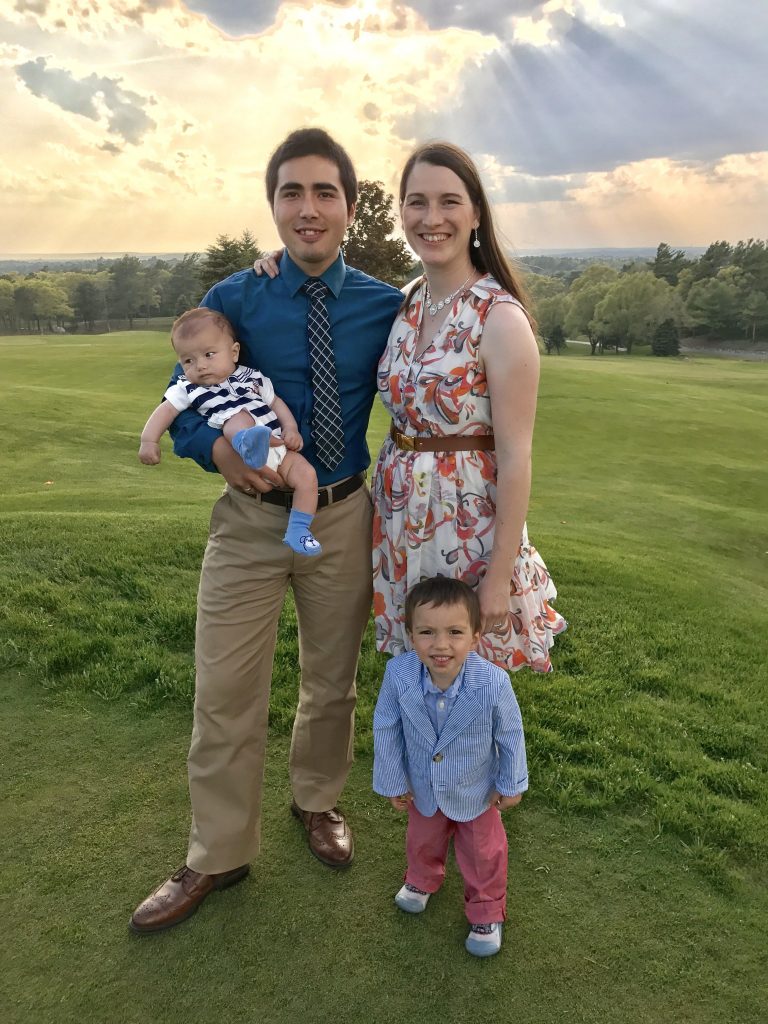 Today's guest is the definition of an entrepreneur. At 8 years old he was running a candy store out of his living room, as a teen he had a snow shoveling business with his brother and a friend, and to pay for college he bought and sold cars. Now, at just 26 years old, he has multiple passive streams of income as well as a full-time job. He is on the fast track to financial freedom.
Meet Sunny Burns: mechanical engineer, real estate and stock market investor, Amazon FBA seller, house and travel hacker, blogger and proud family man. Sunny's short-term business goals include closing on a second investment property, expand his Amazon business to increase revenue through private label products, increase the traffic to his FamVestor blog, start a YouTube Channel and take a first class trip to Alaska with his family, which he bought entirely on airline miles.
Curious to see how he does it?
Growing up, Sunny says his family wasn't exactly poor but money was always an issue. He always felt like they were second-class citizens, financially speaking. Other than money, he couldn't have asked for a better family and he credits his parents with raising him right. But achieving financial freedom has always been a goal.
In college he got a $25,000 per year scholarship from the Department of Defense, and instead of spending the money on cars and fancy stuff like the rest of his cohort, Sunny opened an IRA account and began looking into investing.
Being able to raise his own family without money being a factor is what has driven Sunny towards success. He knows money can put a strain on relationships and never wanted that to be detrimental to his own marriage. Sunny's wife is his partner in business and in life, and they are working methodically together on expanding both their family (2 children and counting!) and their businesses.
A Real Estate Adventure
His Dad bought his first home when Sunny was 20 years old. Looking at the mortgage, Sunny knew he never wanted to pay that kind of interest. Once he started researching, he stumbled upon the Bigger Pockets podcast, and learned about buying cash flowing properties that you can live in for free, or even be paid to live in. That became the new goal.
Sunny and his elementary school art teacher wife lived in his parent's home (a 4 bedroom house with 9 adults and only one bathroom!) and saved every penny they could. By living very frugally, the pair had managed to save $100,000 at 25 years of age. In 2015, right after their first son was born, they bought a 4-family property in New Jersey.
They bought it for $430,000 and put 10% down. Factoring in closing costs and adding another $25K of their own money in improvements, not only is it now cash flowing really well but 6 months ago they withdrew all of their $67,000 original investment in a cash-out refinance deal.
There are four units in this property and four families living there. Sunny, his wife and their 2 year old and 2 month old children live in Unit 1. Sunny's in-laws are in Unit 2 on a subsidized rent of $1000 per month. Unit 3 and 4 are rented for $1700 and $1710 respectively through tenants they found on Craigslist. The property has $4410 coming in every month and the expenses are only $3500 per month (including mortgage, gas, insurance, property taxes and maintenance) so they are cash flow positive every month.
Once Sunny's family and his in-laws move out, the units will bring in at least $7K per month, which is $3500 on top of all expenses while maintaining the mortgage. Once the mortgage is paid off the property will be making $5,500 per month or about $60,000 per year, which will be enough for Sunny's family to live.
The property has also appreciated by $210,000 in less than 2 years, so now Sunny is buying a second investment property with a home equity line of credit. The next property, which is currently under contract, is a 3-family property. From there, it will just be a snow-ball effect towards massive wealth.
Stock Market Ups and Downs
Sunny doesn't only invest in real estate, but also the stock market. The second stock he ever bought back in 2011 was Netflix. He bought 3 shares at $118 each, but the next day the stock market crashed so he scraped together some money to buy some more at $77 each. These days, that Netflix stock has increased by ten times that original amount and on the day of recording the interview Sunny reported it had finally hit 1000% return.
However, his advice is not to buy individual stocks. Although Netflix paid off, he also bought Groupon and a number of other stocks that tanked. Despite the 1000% return on Netflix, his overall portfolio has only grown 37% since 2011. That second batch of Netflix stock also cost him a lot in capital gains, because he didn't buy them through his IRA. Now he invests in low-cost index funds like SNP 500 funds and makes sure to use his Roth IRA.
Online endeavors
Sunny has recently started a website called Famvester.com which has sprung out of the interest from his friends and community about what he is doing with the four-family property. He built the website himself after watching a YouTube video, and is creating a blog with lots of posts about generating passive income.
Before the blog, and even before the Amazon business, Sunny used to be an eBay shipper. He found it frustrating, however, having to manage stock and fulfill all the orders. Every time you get an order on eBay you have to package it, print the label, go to the post office and ship it. It's not a very passive system.
However, with Amazon FBA (which stands for Fulfilled by Amazon), they do all the work. So Sunny has bulk orders of his baby pacifier product shipped to Amazon's fulfillment center in New Jersey and whenever there's a sale online, Amazon ships it for you. They do charge a fee but you don't have to do any of the work other than finding the right product and creating the systems. It's a passive cash-flow business.
Finding the right product can be the key, but this happened naturally for Sunny. His young family had a need for a specific type of pacifier that the hospital gives out but that you can't buy in stores. In online forums, other parents were just as frustrated as he and his wife were that their baby only liked that one particular type of pacifier. So Sunny found the source that sold the pacifiers to the hospitals, bought a bulk order and listed it online. These pacifiers are manufactured in the USA, which differentiates them from some of the other Amazon products, which are often sourced from China. Now they are selling 20-30 per day and last year this business made about $30,000 gross. Revenues weren't that high, but they are looking to expand into other products and create their own brand through private labeling products.
Free Travel
Sunny and his wife have made a game out of travel hacking. By opening a United Explore Card and spending $1000 in the first 3 months (which they paid off immediately so they didn't pay any interest), they got 50,000 airline miles. Combining this with some miles they already had from a trip to Seoul the year before, and the pair were able to travel to Japan for 3 weeks without paying for a flight. Within a year they had cancelled that card to avoid paying the annual fee. Two years later, they opened the card again to get another 50,000 miles, and it's not the only card they've done this with.
Over the last 3 years they have opened 22 different credit cards, and closed 10 of them. They've had flights to Colorado, California, Europe and soon first-class flights to Alaska using this travel hacking method. In fact, they only had to pay for one night's accommodation in Europe because they couch surfed with friends, relatives and friends of friends and relatives almost the whole time.
The most important point to make here is that with these cards and bonus airline miles, although it's not a hugely complicated system, you do have to know what you're doing. When you're cancelling these cards, you are lowering your overall credit limit temporarily.
Sunny really emphasizes this to make the point clear: there's no point getting a 2% cash back or airline reward card only to have a late payment and pay 15% in interest. He advises that you only try travel hacking with the credit cards if you are super diligent with your finances, otherwise you have a huge price to pay.
Before The Millions Book Recommendation
Sunny recommends Outwitting The Devil by Napoleon Hill. It touches upon the key points of human behavior and how to overcome limiting beliefs you have towards trying to achieve your full potential and live the life of your dreams.
Before The Millions Sacrifices
Sunny says frugality is his sacrifice, although he and his wife have grown to really enjoy living that lifestyle. They have fun with it. Nevertheless, it is a sacrifice. He would love to go out to eat every day with coworkers but bringing that sandwich or salad from home saves so much money, (and you won't get fat like all your coworkers!) He shows that it is possible to live frugally but live awesomely. They have so much fun coming up with ways to take these free trips to different places and generally enjoy lots of low-cost activities like being in the outdoors.
Before The Millions Essential Influencers
Sunny is most grateful for his parents and their influence, but he credits podcasts and books as being instrumental in his entrepreneurial journey. He has read almost 200 books and listens to podcasts almost every day. Podcasts are what got him to start the Amazon FBA business (The Amazing Seller Podcast) and looking into real estate too (Bigger Pockets Podcast). If you're not reading, get to reading, because it's that missing piece if you're thinking of being an entrepreneur.
Getting Unstuck Before The Millions
Sunny believes the reason so many people get stuck before the millions is the limiting beliefs we put on ourselves. A lot of people don't even realise there is another world outside from working the 9 – 5, and they don't want to get outside of their comfort zone, yet they're not feeling fulfilled or passionate about life.
If that's you, then this episode is jam packed with tons of useful and actionable information.
So go take action!