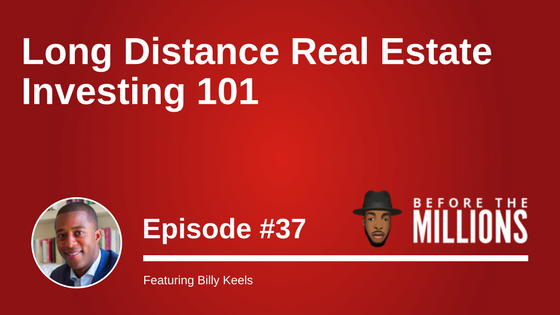 Podcast: Play in new window | Download
Today International Investor, Billy Keels, is on the show and is going to teach us all things lifestyle design through Real Estate. We dive into Billy's life and discover some of the tactics he uses to grow his portfolio such as Seller Financing. We are going to learn exactly what Seller Financing is and how we can take advantage of such a strategy. We'll also look at the importance of building a strong team around your real estate business especially if you are one that is looking to be location independent. Lastly, we'll discuss how crucial it is to be a problem solver rather than a real estate investor.
In the last 17 years Billy Keels, KeePon Cashflow's founder, has had the opportunity to work in 86 countries, learn and fluently speak 5 languages and has lived in 3 European Countries. Today Billy is a long distance real estate entrepreneur, author, coach, public speaker and mentor. Hi's teams select and operate multifamily properties in the USA, while Billy lives in Barcelona, Spain.
Today's show is jam packed and filled with actionable goodies!
Links mentioned in the show:
The Creature From Jekyll Island
Speak with Billy
growyourmoneythesmartway.com
keeponcashflow.com
Rich Dad Poor Dad by Robert Kiyosaki (Physical Copy)
2 Free Books Today on Audible
One on One Coaching with Daray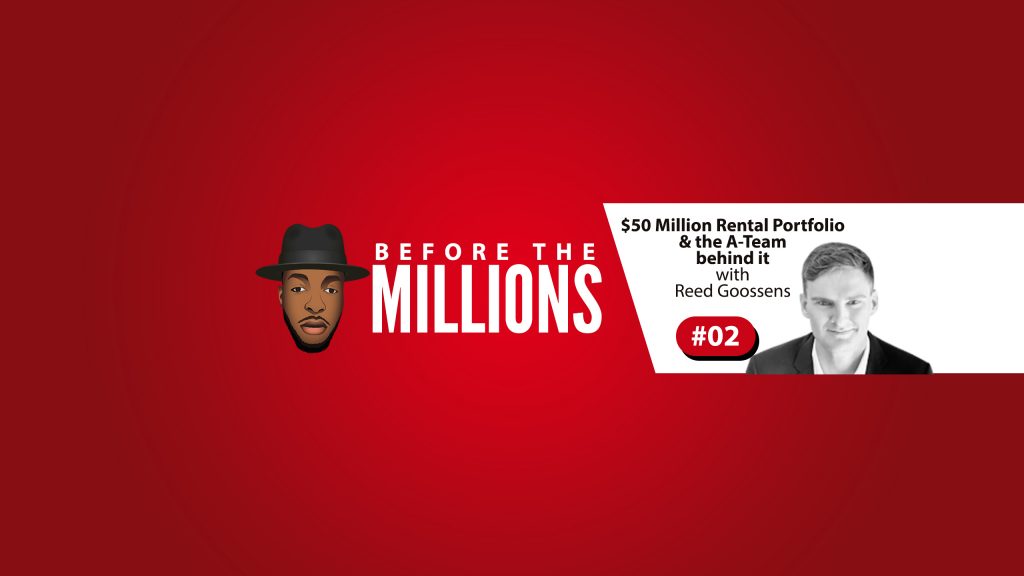 Podcast: Play in new window | Download
On today's show we're speaking with Reed Goossens. Reed is a serial real estate entrepreneur and founder of RSN Property Group. As a native Australian, Reed moved to the US to pursue his investing career. As a qualified structural engineer and project manager, Reed has been involved with construction and real estate since 2007. Reed's expertise includes project management, property development, and key stakeholder management. Reed has been involved in the development and acquisition of over $500 million in real estate and infrastructure across Australia, North America, Europe, and South East Asia.
After gaining valuable experience working in the engineering and construction industry, Reed decided to pursue his passion for real estate development and investing by starting RSN Property Group.Throughout recent years Reed has developed his personal portfolio of solid cash flow investment properties. He believes now is the time to enhance and utilize the power of syndication investing to purchase apartment communities. Reed's commitment to the development of a structured, systemized approach to researching, acquiring and managing investments provides the basis for RSN's sound operating system.
Key Points From This Episode:
Reed tells us about his journey from student, to engineer, to successful entrepreneur .
Hear how the book Rich Dad, Poor Dad has been a big motivator in Reed's life.
Find out how Reed closed his first deal on a triplex.
Understand what Reed learned from his first deal and the team he used.
Learn how a move to commercial real estate and scaling was more beneficial for Reed.
Find out more about the components of a successful team.
Hear some of Reed's suggestions on finding a good broker.
Discover how Reed sculpted his entrepreneurial journey through his daily goals.
Understand why, as a real estate agent, you need to know how to hustle.
Why Reed believes that getting a mentor is another way of investing in yourself.
Hear what sacrifices Reed had to make in order to get to where he is today.
Find out why Reed's mentor is key to his success.
Understand why people underestimate the amount of work it takes to grow a business.
And much more!
Tweetables:
Links Mentioned in Today's Episode:
Reed Goossens — http://www.rsnpropertygroup.com/
Reed's Instagram— https://www.instagram.com/reedgoossens/
Rich Dad, Poor Dad by Robert Kiyosaki
Rich Dad's CASHFLOW Quadrant: Rich Dad's Guide to Financial Freedom
The 4-hour Workweek by Tim Ferriss