Posts Tagged 'investment property'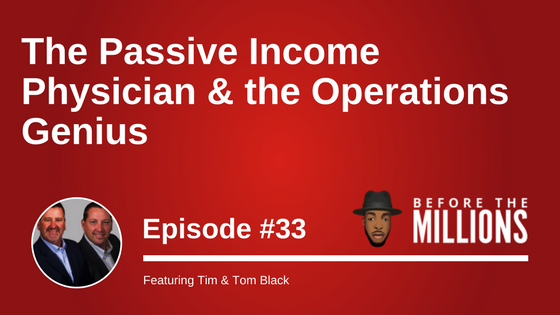 Podcast: Play in new window | Download
In our 1st multi-guest show, we welcome Tim and Thomas Black of Napali Capital group. Tim and Tom are brother's who specialize in the buy, hold and repositioning of large commercial real estate to create passive income streams for its investors.
Tim has spent his 30-year career at Six Flags Theme Parks and Great Wolf Resorts. Throughout this 30-year span, Tim became well versed in operations, strategic planning, marketing, sales, revenue management and real estate development.
Thomas is a board certified physician in Emergency Medicine. He is an active blogger in the healthcare community and passionate about translating high income earners into high net worth individuals through passive real estate investing.
Topics discussed on today's show:
Real Estate Market Outlook in 2018
The Best Areas to Invest in 2018
The Work-Life Balance of a Medical Doctor and Real Estate Investor
www.thepassiveincomephysician.com
Passive Income Physician by Thomas Black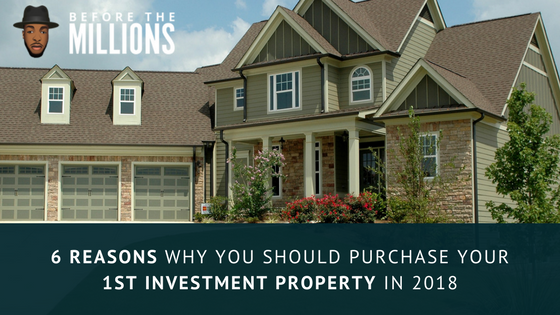 Podcast: Play in new window | Download
For those of you who feel unfulfilled by your job, wish you had more time to pursue your interests, and had more financial freedom, investing in real estate can be your ticket to that lifestyle…
On this episode of Before the Millions Podcast, I've elaborated on the Top 6 Reasons Why You Should Purchase Your First Property in 2018. I know that a lot of you have questions and concerns about your investment strategy and if Real Estate is as good as we claim – In this episode I will cover it all in detail!
Top 6 Reasons:
Power of Leverage
Tenants are Footing the Bill
Monthly Excessive Cashflow
Appreciation and Forced Appreciation
The Business of Investment Property
Everyone Will Always Need Somewhere to Live
Links