Posts Tagged 'location independent'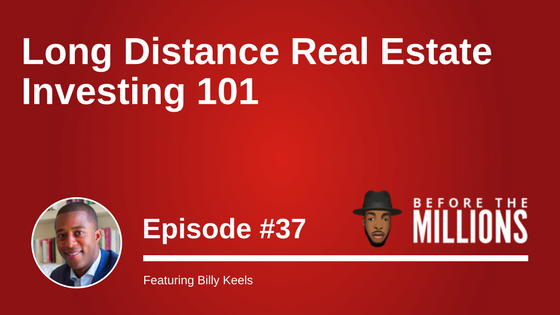 Podcast: Play in new window | Download
Today International Investor, Billy Keels, is on the show and is going to teach us all things lifestyle design through Real Estate. We dive into Billy's life and discover some of the tactics he uses to grow his portfolio such as Seller Financing. We are going to learn exactly what Seller Financing is and how we can take advantage of such a strategy. We'll also look at the importance of building a strong team around your real estate business especially if you are one that is looking to be location independent. Lastly, we'll discuss how crucial it is to be a problem solver rather than a real estate investor.
In the last 17 years Billy Keels, KeePon Cashflow's founder, has had the opportunity to work in 86 countries, learn and fluently speak 5 languages and has lived in 3 European Countries. Today Billy is a long distance real estate entrepreneur, author, coach, public speaker and mentor. Hi's teams select and operate multifamily properties in the USA, while Billy lives in Barcelona, Spain.
Today's show is jam packed and filled with actionable goodies!
Links mentioned in the show:
The Creature From Jekyll Island
Speak with Billy
growyourmoneythesmartway.com
keeponcashflow.com
Rich Dad Poor Dad by Robert Kiyosaki (Physical Copy)
2 Free Books Today on Audible
One on One Coaching with Daray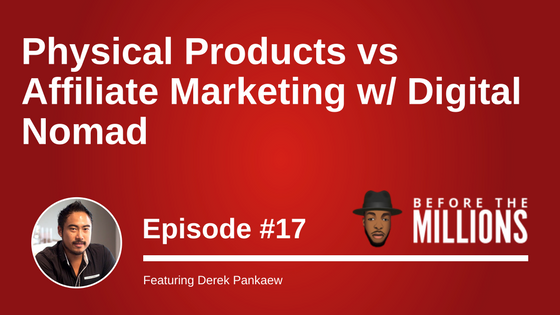 Podcast: Play in new window | Download
Today we welcome Derek Pankaew, Performance Marketing Manager at KIND and Co-founder of Flexr, the world's first foldable, travel-friendly pullup bar. Derek is also the founder of E-Commerce companies such as FoosballPlanet.com, an online site for all things foosball tables, and Nutrabear, a vitamin gummy bear company. Derek has years of experience with organic and paid marketing channels and was responsible for managing the supply of these products in addition to sourcing manufacturers and suppliers. He's sold multiple six figures in information products, and has done the same with physical products.
In this episode Derek discusses how he got involved in the digital marketing industry and what led him to starting successful e-commerce companies. He also talks about his latest venture, FLEXR and gives advice and tips to anyone wanting to get into the e-commerce world.
Key Points From This Episode:
At what point Derek decided to drop school and someday become an entrepreneur.
How Derek grew his skillset in the internet marketing space.
When Derek started utilizing his skills to create his own business.
Hear how Derek started off in affiliate marketing and why it's difficult as a first-timer.
The transition from affiliate marketing to e-commerce.
Why it's easier to sell physical products than digital products.
Understanding Derek's WHY for building big businesses.
The importance of paying attention to the long term.
Discover how FLEXR came about.
How Derek incorporated the Nutrabear business model to be successful.
Find out what a typical day is like in the life of Derek.
Hear about Dan's travel rewards course, Travel Hacking.
Understand why Peter Thiel's book, Zero to One is one of Derek's favorite books.
Discover where Derek invests his money.
Derek's mentors throughout his career that have helped him get to where he is today.
Getting into e-commerce and learning through doing. 
Tweetables:
Links Mentioned in Today's Episode:
Derek Pankaew — https://www.facebook.com/derek.pankaew
FLEXR — https://www.kickstarter.com/projects/169915454/flexr-worlds-first-foldable-travel-friendly-pullup/
Robert Kiyosaki's book, Rich Dad, Poor Dad — https://www.amazon.com/Rich-Sharon-Lechter-Robert-Kiyosaki/dp/3442217784/
Travel Hacking — Get Free Flights With Travel Hacking!
Peter Thiel's book, Zero to One — https://www.amazon.com/Zero-One-Notes-Startups-Future/dp/0804139296/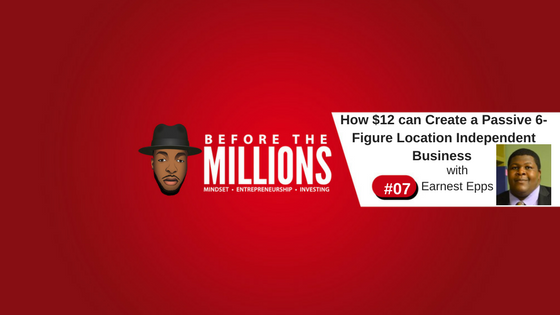 Podcast: Play in new window | Download
Today we are speaking to e-commerce coach Earnest Epps. Earnest is an online entrepreneur and is really killing it in the game right now with his 6-figure businesses. He is the CEO of Ur Sales Force with almost 10 years of marketing and sales experience, Earnest has been able to take both offline and online marketing strategies to combine them into a marketing powerhouse. He is a professional with a unique combination of digital marketing, sales management, project management, traditional marketing, business and technical skills.
Earnest possesses the expertise to combine these skill sets into a full program management life cycle for a cost effective digital marketing solution, sales force and/or marketing strategy.
In addition, continuing to grow in leadership and knowledge, excel in innovative technology applications, as well as develop world-class solutions to real world challenges. In today's episode Earnest shares with us on his life, how he transitioned from a corporate hustler to an online mogul and how his business is continuously growing.
Key Points From This Episode:
Earnest shares with us on how he got to where he is today, starting with 19 year old Earnest.
Hear how Earnest went from door-to-door sales to being a Marketing director.
Find out what made Earnest pursue his online business journey.
Learn why Earnest chose to go into online business in particular.
Discover how network marketing benefited Earnest in the long run.
Understand how success principles can be used in multiple different fields.
Hear what Earnest's goal was at the time and how he went about achieving his goal.
Find out what drop shipping is and what it does.
Discover how not having to trade his time for money got Earnest excited.
Understand how Earnest's investment of $12.50 has grown to a company set for 7 figures.
Hear how Earnest was able to do all this so fast, while having a full time job.
Find out how Earnest found ways to add value to his customers.
Learn what a USP (Unique Selling Proposition) is and how to benefit.
Hear how to grow your reach with paid advertising through using different avenues.
Earnest tells us that a good standard conversion rate online is 1%.
Find out where to get started if you're looking to sell products online.
Discover what you need to get an online business started.
Hear how to distinguish whether or not to start advertising on Google PLA's or Facebook Ads.
Find out how Earnest overcame struggles and difficulties to get where he is today.
Learn what happened with Earnest's mind shift and how his goals changed,
Hear about some of Earnest's travels.
Earnest shares with us about how he got fired from his corporate job.
Tweetables:
Links Mentioned in Today's Episode:
Earnest Epps — http://www.earnestepps.com/
Earnest Epps on Twitter — https://twitter.com/EarnestEpps
Earnest Ur Sales Force — http://www.ursalesforce.com/
Robert Kiyosaki's book, The Guide to Investing
Drop Ship Lifestyle — www.dropshiplifestyle.com
Shopify — www.shopify.com
Google Analytics — analytics.google.com
Adwords — https://adwords.google.com/home/