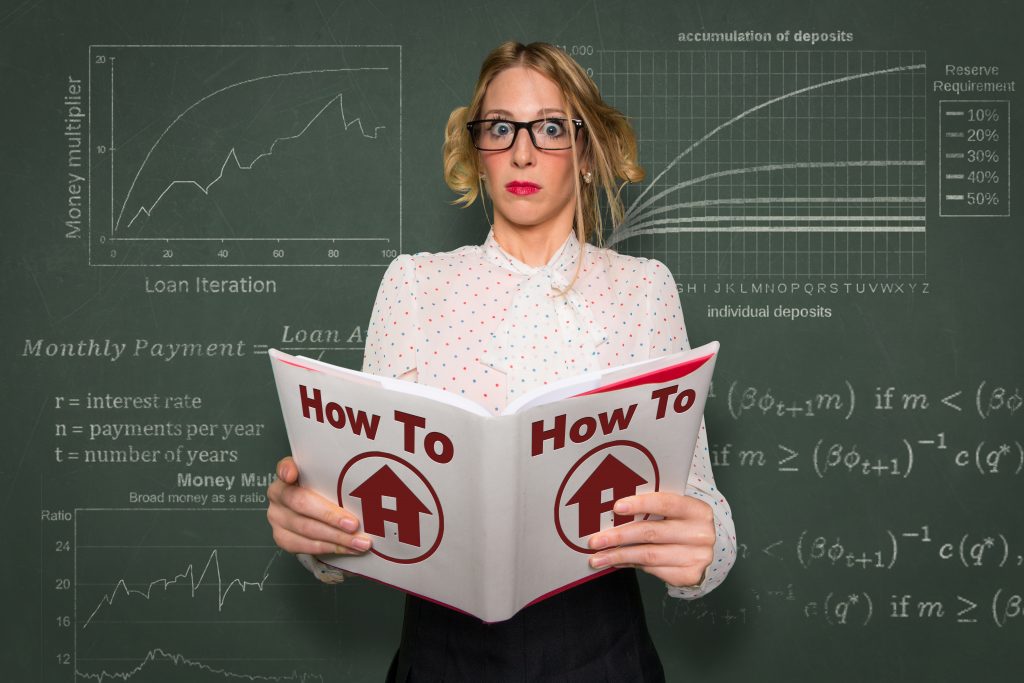 Podcast: Play in new window | Download
Buy Your 1st (Next) Real Estate Investment: The 12 Step Process.
In this episode we walk through the exact steps that I charge my $300 per hour coaching students to ensure that they close on their first property this year. I know you are thinking that this is too good to be true – but believe it! I want to make sure that as many people who are looking for a process to follow are equipped with the know how to purchase their first rental investment in 2018. Here are the steps:
1. Real Estate Literacy
2. Goal Setting (SMART Goals)
Lifestyle Goals
Financial Goals
Real Estate Investment Goals
3. Choosing A Market
Types of Markets

Growth Market
Stable Market
Declining Market

Top-Down Approach

Economic Factors
Real Estate Factors
Regulator Factors
Local Market Factors

Investing Locally or Remote
4. Analyzing Deals
In Depth Analysis
General Rules of Thumb
For steps 5 through 12 along with 1-4 above, we have created a detailed 12 Step Process write up for your ease…
Simply click here to opt in our newsletter where the detailed 12 Step Process will be one of the first emails that you receive as we'll be emailing you the best tips, tricks and strategies weekly to help you on your investing journey.
Links mentioned in the show:
Rich Dad Poor Dad by Robert Kiyosaki (Physical Copy)
4 Hour Work Week by Tim Ferris
One on One Coaching with Daray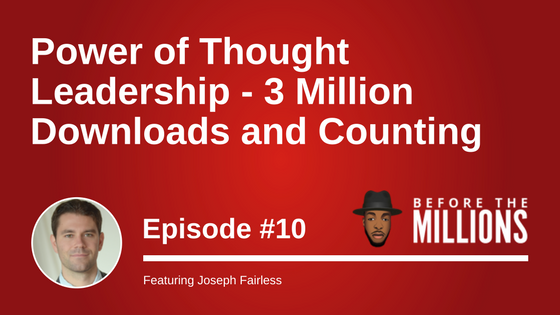 Podcast: Play in new window | Download
Real Estate mogul Joe Fairless is the founder of Fairless Investing and currently owns almost $170 million in real estate. He designs his life so that he can spend time pursuing his passions and purpose. His life's purpose is helping people achieve financial success. Joe believes that when he helps other achieve financial success, they too can use their time to pursue their own passions and purpose. However, before following his dreams, Joe worked paycheck to paycheck, and eventually started investing in learning more about real estate while working a full-time job in advertising. He went to seminars, read books, and received mentorship from people who had done what he wanted to do. By the time he left advertising in December 2012, Joe owned four single family homes that produced monthly income. It wasn't enough to live off of but it sure helped out, considering he no longer had a job.
On today's show, Joe shares with us not only about his real estate ventures, but also about his world famous podcast, The Best Real Estate Investing Advice Ever Show, also known as The Best Ever Show. Joe's podcast is the world's longest running daily real estate podcast, and he is a top podcaster in the business world. Today we dive into how Joe actually came from humble beginnings, more about his thought leadership platform, and how it has helped him grow his audience.
Key Points From This Episode:
Why Joe left his full-time job, despite being the youngest VP of a New York City advertising agency.
How to know when your job is not right for you, and the importance of doing work that matters.
How Joe got started on his entrepreneurial journey and cultivated his thought leadership platform.
What it means to sample life experiences and learn from top achievers.
How Joe used standup comedy to improve his public speaking.
Why being yourself and opening up to others, creates much stronger relationships.
The importance of a life coach and how they impact your entrepreneurial journey.
How Joe shifted his mindset and tactics to find success in the podcasting realm.
The strategies Joe used to grow his podcast to over three million downloads.
Understanding when do push on and put in more effort, despite a lack of results.
The importance of consistency, not only in work, but in your daily routine of life.
Find out more about how Joe structures his goals in 5 and 10 years terms.
How living in the same apartment for 9 years before the millions got Joe to where he is today.
Tweetables:
Links Mentioned in Today's Episode:
Joe Fairless — http://joefairless.com/
Joe's book – Best Real Estate Investing Advice Ever
Free eBook on How to Get Paid to Live for Free — info@beforethemillions.com
Before the Millions Resources page — https://beforethemillions.com/resources/
Before the Millions Facebook Group — https://www.facebook.com/groups/beforethemillions/
Audible Free Trial — www.audibletrial.com/beforethemillions
Tony Robbins — https://www.tonyrobbins.com
Tony Robbins' TED Talk — https://www.ted.com/talks/tony_robbins_asks_why_we_do_what_we_do
Entrepreneur on Fire — https://www.eofire.com/
Robert O. Young and Shelley Redford Young's book, The pH Miracle: Balance Your Diet, Reclaim Your Health
Crucial Conversations Tools for Talking When Stakes are High and Audio Companion
MRY — https://mry.com/