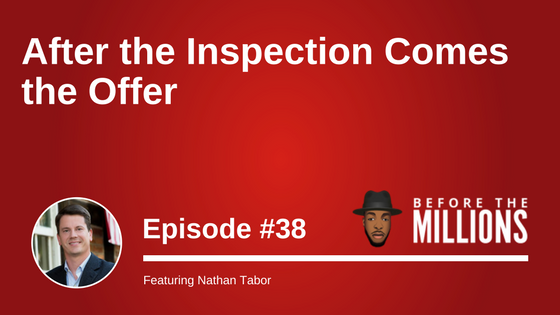 Podcast: Play in new window | Download
On today's show we welcome Nathan Tabor, who has built a life helping others and improving lives. Throughout his own life and experiences, Nathan has acquired an incredible ability to solve problems, develop game plans, and create real and lasting results in both his personal and professional life.
He has successfully founded and operated more than two dozen businesses since 1999, grossing over $150 million in sales. His experience spans the areas of commercial real estate acquisition and redevelopment, automobile sales, direct product sales, web-based marketing, and strategic partnership facilitation.
He's had amazing successes and epic failures, and learned more from his failures than his successes. After years of struggling to keep all of the balls in the air, he learned that there are laws and processes that, when implemented, will deliver the desired results.
More specific to real estate investing, he took the laws and processes that he picked up along to way to apply them to the due diligence phase of an investment purchase. Join us on today's episode as he not only walks us along his before the millions path but highlights exactly what we need to know when performing due diligence and inspecting an investment property.
Links mentioned in the show:
The Bible (Link takes you to Daray's personal recommendation of an Audio Bible)
​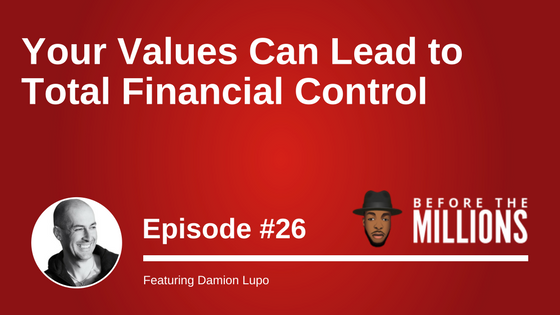 Podcast: Play in new window | Download
Today on the show we are joined by American Sensei, 4-time Black Belt and Founder of Yokido, Damion Lupo.
Damion is a financial mentor to the Transformation Nation and author of the bestselling retirement book, Total Control Financial Guide to the QRP, as well as The Quick and Dirty Guide to Gold and Silver, and Reinvented Life.
Damion's real estate investing journey started 20 years when he bought his first rental with nothing by a Visa card.
He believes that every human has a life of freedom and joy awaiting them once they break through the confusion and chaos that comes from financial illiteracy. Damion aims to inspire and empower every willing soul towards financial freedom and abundance through his experience and insights gained in his years of martial arts study, trench warfare, and financial training wealth creation.
Inside this episode Damion shares his journey of realizing that he was not following the right path for his life, and how he transitioned into his purpose. The conversation, at its core, is based on crucial mindsets and adding value, really changing your perception of what you think is possible. So if you are at that point in your life where you simply need the motivation to take action, then this episode is definitely for you.
Key Points From This Episode:
How to use the resources at your disposal to get started towards success.
Damion's mindset shift that helped him transition into a new life path.
Why most people become afraid because they adopt other peoples' fears.
Understanding why it is critical to make the choice to go on our own "hero's journey".
Why Damion ended up being 30 days away from bankruptcy and how he turned it around.
The two major entrepreneurial moments that shifted the course of Damion's path.
What it means to create value for others and why it is paramount to first having value.
Learning to focus on gaining fulfillment instead of focusing on finding success.
Why Damion shifted his focus to teaching others and empowering them with confidence.
The Law of Awareness; getting down to the core of what you want in your life.
Find out how to really be present in your life to truly make an impact.
Jarring yourself loose from stagnant beliefs by constantly learning.
How Damion has designed his life with a focus on personal freedom.
What it means to "become the millions" and moving through the process of self-acceptance.
Tweetables:
Links Mentioned in Today's Episode:
Myers Briggs Personality Test — http://www.myersbriggs.org/
Myers Briggs online test — https://www.mbtionline.com/TaketheMBTI
Damion Lupo — https://damionlupo.com/
Total Control Financial — http://totalcontrolfinancial.com/
Rich Dad Poor Dad by Robert Kiyosaki — https://www.amazon.com/Rich-Dad-Poor-Teach-Middle/dp/1612680194
The Hero's Journey by Joseph Campbell — https://www.amazon.com/Heros-Journey-Joseph-Campbell-Collected/dp/1608681890
Yokido — http://yokido.org/
Audible Free Trial — www.audibletrial.com/beforethemillions
Mastery by George Leonard — https://www.amazon.com/Mastery-Keys-Success-Long-Term-Fulfillment/dp/0452267560
The Internet of Money by Andreas M. Antonopoulos — https://www.amazon.com/Internet-Money-Andreas-M-Antonopoulos/dp/1537000454
Smartsheet — https://www.smartsheet.com/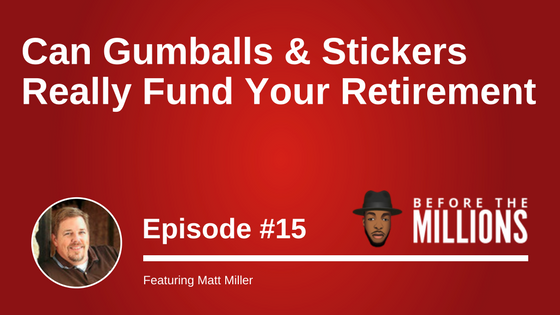 Podcast: Play in new window | Download
On today's show we welcome Matt Miller. Matt started his career in the corporate world, but realized that he needed to take a different route if he wanted to get ahead. Inspired by his interest in "passive income," Matt got involved in bulk vending. He is now the President of a vending company, School Spirit Vending, which combines vending and school fundraising ventures into one. School Spirit Vending's Hassle-Free Fundraising Program is helping 1000's of schools across the country raise money, while providing a profitable business opportunity for those seeking personal freedom and added financial security.
In this episode Matt talks about how he transitioned from the corporate world to becoming an entrepreneur. We also discuss his journey of starting a business and learning about all the aspects of business and how he has grown School Spirit Vending into the empire that it is today.
Key Points From This Episode:
Matt tells us his journey from being a pilot to the corporate world to starting a business.
Find out how the company School Spirit Vending was born.
How Matt was taught from a young age to trade time for money.
Hear the impact Robert Kiyosaki's book, Rich Dad, Poor Dad, had on Matt.
Learn how Matt picked his locations through knocking on doors.
Discover at what point Matt realized that this was a viable business option.
Listen as Matt explains how he used his earnings and invested it back into the business.
Hear how Matt's business didn't take away from his career but he also didn't allow his career to take away from his business.
Take away some key advice for entrepreneurs wanting to get started.
How Matt has successfully grown his business.
Find out how Matt went about growing his team and finding the right people.
Why Matt chose to turn School Spirit Vending into a franchise and how he set it up.
Hear a success story from one of Matt's franchisee's and their process.
Types of vending machines in schools and what isn't allowed.
Find out more about Matt's courses and what's in the pipeline for him.
How Matt sacrificed time and money to get to where he is today.
Hear why too many people are getting ready to start instead of jumping into the game. 
Tweetables:
Links Mentioned in Today's Episode:
Matt Miller — http://schoolspiritvending.com/
School Spirit Vending Business — https://ssvbusiness.com/
School Spirit Vending on Facebook — https://www.facebook.com/SchoolSpiritVending/
Robert Kiyosaki's book, Rich Dad, Poor Dad — https://www.amazon.com/Rich-Sharon-Lechter-Robert-Kiyosaki/dp/B007CIHXFS/
Gary Vaynerchuck — https://www.garyvaynerchuk.com/