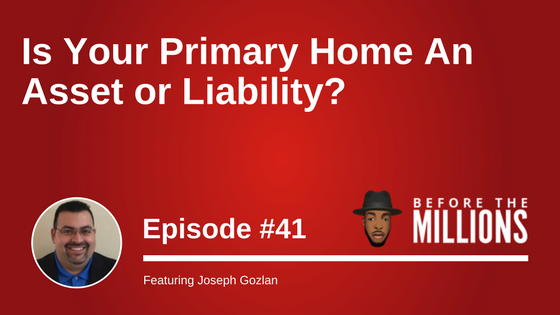 Podcast: Play in new window | Download
Is your home an asset or liability? Find out on today's show.
We had the pleasure of interviewing multifamily investment specialist, Joseph Gozlan. In our conversation, we learn more about multifamily properties, the pitfalls of single family investing, and how individuals can participate in multifamily investments with their retirement dollars.
Joseph, the founder of EBG Acquisitions. Leading group acquisitions of over $10MM in real estate and providing asset management services to a portfolio of 156 units and growing. Joseph has over 17 years of experience in the software industry, 12 of which working for publicly traded companies such as GameStop and JCPenney which enhanced his business acumen, analytical skills and "big picture" perspective, all skills that he leverages in his real estate business.
We spend a good amount of our conversation explaining how and why you may want to view your primary home in a different light..
You don't want to miss this one!
Links mentioned in the show:
Profit First
2 Free Books Today on Audible
One on One Coaching with Daray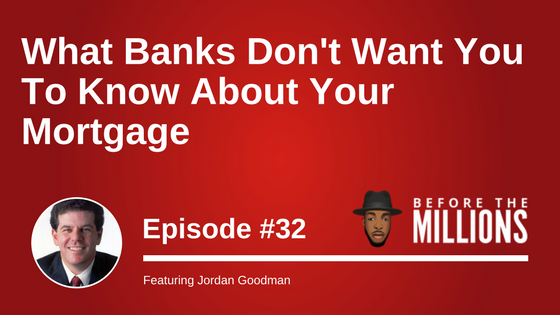 Podcast: Play in new window | Download
Today on the show we welcome, Jordan Goodman aka The American Money Answer Man. Jordan's expertise has quite literally led him to write the Dictionary for Investment and Finance, along with thirteen other bestselling books. Jordan has appeared on Fox News, The View, BBC (to name a few) and spent eighteen years on the editorial staff of Money Magazine.
In this episode, Jordan shares tons of tips, tricks and strategies to help us save on our current investment properties. We discuss how the new tax law is going to affect home owners across the nation, as well as the outlook of marijuana stocks for 2018, Bitcoin and other crypto currencies for 2018.
Jordan teaches us how to invest in real estate, how to maximize our Roth ROA and how to verify that our mortgage and PMI payments are correct. One of the biggest takeaways from this episode is learning that banks and loan servicers are not perfect and that there are many mistakes being made every single day on our mortgages and on our PMI. We could save thousands of dollars by one little trick that banks might not necessarily want you to know, and Jordan is going to show us how.
If you're a home owner or an investor, looking to save money, you can just by listening to this episode.
Dictionary of Finance and Investment Terms