Posts Tagged 'multifamily'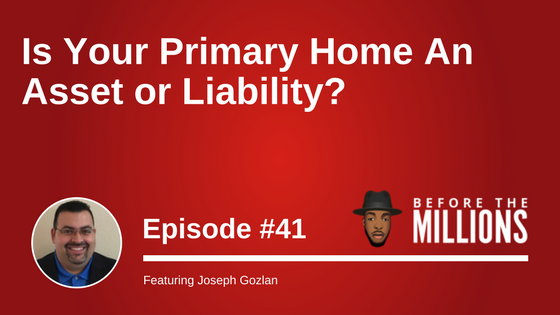 Podcast: Play in new window | Download
Is your home an asset or liability? Find out on today's show.
We had the pleasure of interviewing multifamily investment specialist, Joseph Gozlan. In our conversation, we learn more about multifamily properties, the pitfalls of single family investing, and how individuals can participate in multifamily investments with their retirement dollars.
Joseph, the founder of EBG Acquisitions. Leading group acquisitions of over $10MM in real estate and providing asset management services to a portfolio of 156 units and growing. Joseph has over 17 years of experience in the software industry, 12 of which working for publicly traded companies such as GameStop and JCPenney which enhanced his business acumen, analytical skills and "big picture" perspective, all skills that he leverages in his real estate business.
We spend a good amount of our conversation explaining how and why you may want to view your primary home in a different light..
You don't want to miss this one!
Links mentioned in the show:
Profit First
2 Free Books Today on Audible
One on One Coaching with Daray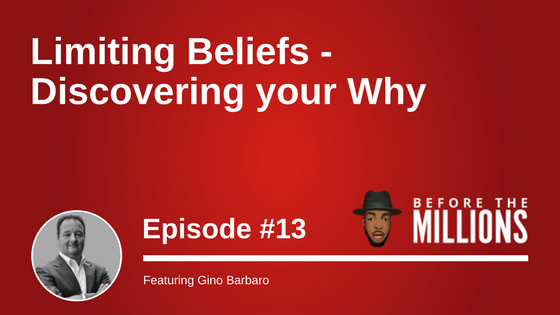 Podcast: Play in new window | Download
Gino Barbaro is a licensed realtor, investor, business owner and entrepreneur.  He has been investing in real estate for 15 years and has grown his portfolio to 675 units valued at over $32 million in 3 years. He has teamed up with Jake Stenziano to create JakeandGino.com, a real estate educational company that offers coaching and training in real estate investing. He is the bestselling author of Wheelbarrow Profits, as well as the author of the best-selling cookbook, Family, Food and the Friars. Gino is a graduate of the Institute for Professional Excellence in Coaching (IPEC) and is a Certified Professional Coach.
In this episode we get into a lot of Gino's story, the restaurant business he was in for 25 years and how he turned his sights onto real estate and multifamily investing. We also get into belief systems, discovering your why, and setting out your goals. Next, we unpack the importance of understanding how you can best achieve your goals based on your why, depending on whether or not your why is moving away from pain or towards pleasure.
Key Points From This Episode:
Gino tells us how he got into the restaurant business 25 years ago.
Hear more about the 4 energy blocks.
What lead Gino to challenge himself to become successful.
The reasons why Gino decided to leave the restaurant business.
Listen as Gino explains how he turned toward real estate.
Understand the differences between single family and multifamily properties.
How asking thought provoking questions extracts the "why" out of Gino's students.
The importance of having a strong reason why, no matter what you do in life.
How Jake and Gino have made their partnership work.
The characteristic that made Gino want to partner with Jake.
Find out how you can get into multifamily real estate.
Listen as Gino explains his short and long term goals to grow his business.
Understand what Gino means when he talks about repurposing $4 million dollars.
Discover the importance of buying right.
Gino tells us how the infinite banking concept is a great strategy to lock in.
Find out which two books are Gino's favorite Before the Millions books.
The sacrifices Gina had to make to get to where he is today.
Why listening to motivational speakers inspired Gino in business.
The advice Gino has for millennials wanting to get into business.
How limiting beliefs stop people from reaching their true potential and success.
Tweetables:
Links Mentioned in Today's Episode: 
Gino Barbaro — http://www.ginobarbaro.com/
Jake and Gino Podcast — http://jakeandgino.com/
Multifamily Mastery Program by Wheelbarrow Profits
Gino's Book, Wheelbarrow Profits — https://www.amazon.com/Wheelbarrow-Profits-Passive-Multifamily-Investing/dp/1518840337/
Gino's book, Family, Food and the Friars — https://www.amazon.com/Family-Food-Friars-Experience-Cultivating-ebook/dp/B00QTBDEXE/
IPEC — https://ipeccoaching.com/
M.C. Laubscher — beforethemillions.com/episode12
Think and Grow Rich by Napoleon Hill — https://www.amazon.com/Think-Grow-Rich-Napoleon-Hill/dp/1912032996/
Secrets of The Millionaire Mind by T. Harv Eker — https://www.amazon.com/Secrets-Millionaire-Mind-Mastering-Wealth/dp/0060763280/
The E-Myth by Michael E. Gerber — https://www.amazon.com/E-Myth-Revisited-Small-Businesses-About/dp/0887307280/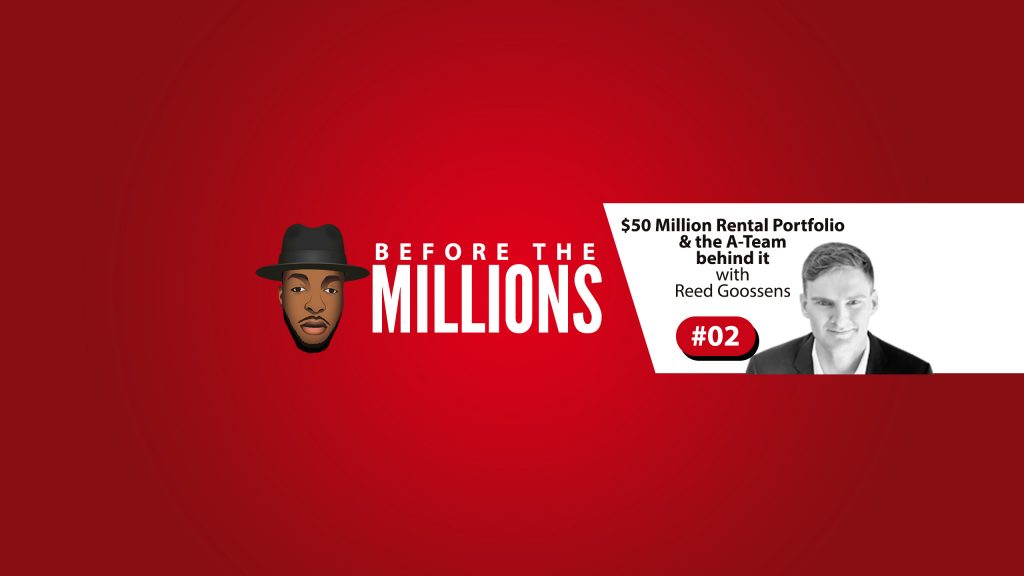 Podcast: Play in new window | Download
On today's show we're speaking with Reed Goossens. Reed is a serial real estate entrepreneur and founder of RSN Property Group. As a native Australian, Reed moved to the US to pursue his investing career. As a qualified structural engineer and project manager, Reed has been involved with construction and real estate since 2007. Reed's expertise includes project management, property development, and key stakeholder management. Reed has been involved in the development and acquisition of over $500 million in real estate and infrastructure across Australia, North America, Europe, and South East Asia.
After gaining valuable experience working in the engineering and construction industry, Reed decided to pursue his passion for real estate development and investing by starting RSN Property Group.Throughout recent years Reed has developed his personal portfolio of solid cash flow investment properties. He believes now is the time to enhance and utilize the power of syndication investing to purchase apartment communities. Reed's commitment to the development of a structured, systemized approach to researching, acquiring and managing investments provides the basis for RSN's sound operating system.
Key Points From This Episode:
Reed tells us about his journey from student, to engineer, to successful entrepreneur .
Hear how the book Rich Dad, Poor Dad has been a big motivator in Reed's life.
Find out how Reed closed his first deal on a triplex.
Understand what Reed learned from his first deal and the team he used.
Learn how a move to commercial real estate and scaling was more beneficial for Reed.
Find out more about the components of a successful team.
Hear some of Reed's suggestions on finding a good broker.
Discover how Reed sculpted his entrepreneurial journey through his daily goals.
Understand why, as a real estate agent, you need to know how to hustle.
Why Reed believes that getting a mentor is another way of investing in yourself.
Hear what sacrifices Reed had to make in order to get to where he is today.
Find out why Reed's mentor is key to his success.
Understand why people underestimate the amount of work it takes to grow a business.
And much more!
Tweetables:
Links Mentioned in Today's Episode:
Reed Goossens — http://www.rsnpropertygroup.com/
Reed's Instagram— https://www.instagram.com/reedgoossens/
Rich Dad, Poor Dad by Robert Kiyosaki
Rich Dad's CASHFLOW Quadrant: Rich Dad's Guide to Financial Freedom
The 4-hour Workweek by Tim Ferriss