Posts Tagged 'property manager'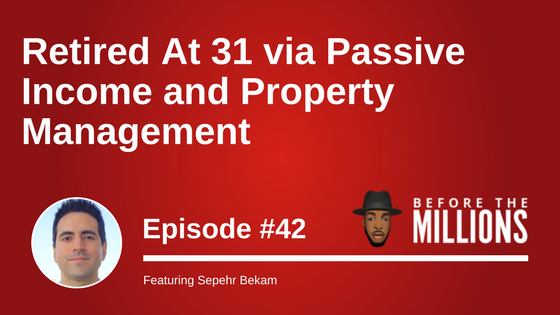 Podcast: Play in new window | Download
I'm not sure if there is a truly 100% passive investment out there but rental real estate comes pretty close, especially when you have the right property management team in place to oversee the day to day activities of your business.
Today we had the pleasure of interviewing multifamily investor, Sepehr Bekam. In our conversation, we learn about how we can truly create passive income with real estate investing through property management. We learn the pitfalls of hiring a bad manager  and we get to hear some horror stories as well.
Sep Bekam is founder and CEO of Bekam Investment Group. He is a former electrical engineer and started investing in 2010. He retired at the age of 31 and is a full-time, professional real estate investor. Sep and his Team have successfully repositioned challenging neighborhoods and have literally "moved the line" to make communities safer, cleaner, and more affordable. Bekam Investment Group currently owns 9 multi-family properties, an office building, and more than 120 houses in 5 states.
You don't want to miss this one!
Links mentioned in the show: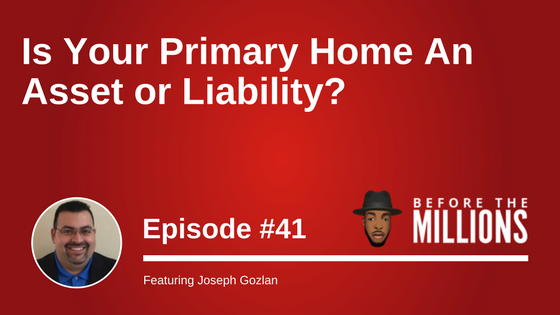 Podcast: Play in new window | Download
Is your home an asset or liability? Find out on today's show.
We had the pleasure of interviewing multifamily investment specialist, Joseph Gozlan. In our conversation, we learn more about multifamily properties, the pitfalls of single family investing, and how individuals can participate in multifamily investments with their retirement dollars.
Joseph, the founder of EBG Acquisitions. Leading group acquisitions of over $10MM in real estate and providing asset management services to a portfolio of 156 units and growing. Joseph has over 17 years of experience in the software industry, 12 of which working for publicly traded companies such as GameStop and JCPenney which enhanced his business acumen, analytical skills and "big picture" perspective, all skills that he leverages in his real estate business.
We spend a good amount of our conversation explaining how and why you may want to view your primary home in a different light..
You don't want to miss this one!
Links mentioned in the show:
Profit First
2 Free Books Today on Audible
One on One Coaching with Daray