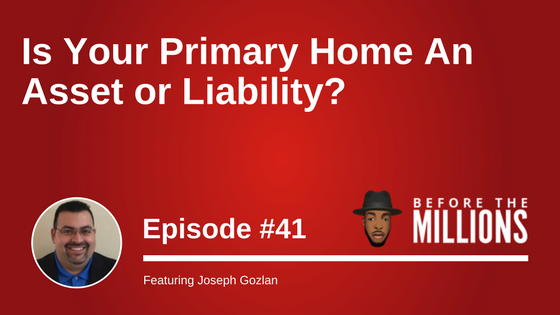 Podcast: Play in new window | Download
Is your home an asset or liability? Find out on today's show.
We had the pleasure of interviewing multifamily investment specialist, Joseph Gozlan. In our conversation, we learn more about multifamily properties, the pitfalls of single family investing, and how individuals can participate in multifamily investments with their retirement dollars.
Joseph, the founder of EBG Acquisitions. Leading group acquisitions of over $10MM in real estate and providing asset management services to a portfolio of 156 units and growing. Joseph has over 17 years of experience in the software industry, 12 of which working for publicly traded companies such as GameStop and JCPenney which enhanced his business acumen, analytical skills and "big picture" perspective, all skills that he leverages in his real estate business.
We spend a good amount of our conversation explaining how and why you may want to view your primary home in a different light..
You don't want to miss this one!
Links mentioned in the show:
Profit First
2 Free Books Today on Audible
One on One Coaching with Daray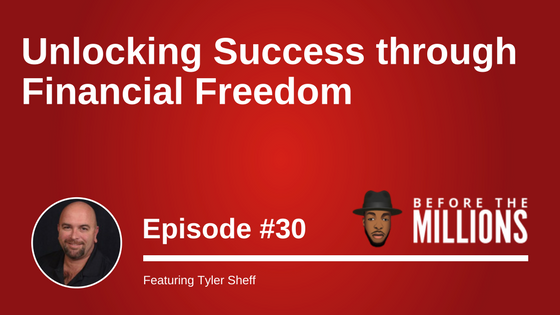 Podcast: Play in new window | Download
Today we welcome Tyler Sheff to the show. Tyler is the CEO of Cashflowguys.com, a company which aims to educate their clientele in investing in real estate and building long-term wealth. Tyler is a licensed real estate problem solver, educator, investor and syndicator.
His professional career has included time as a soldier in the US Army Military Police, a Florida Certified Police Officer and Firefighter, a Contractor, a Repair Technician, and a Boat Captain. Truly a varied career that has helped pave the way for his success today. In today's episode, Tyler shares his journey into real estate, why and how he transitioned out of fixing and flipping into investing, and why it was so important for him to make the shift.
Key Points From This Episode:
How Tyler came upon his path and made the shift towards his career today.
The importance of having a good work ethic on your journey towards building wealth.
Why there is no good result that comes from accumulating piles of cash.
Learning about the advantage of building various streams of income.
Understanding why Tyler shifted out of fixing and flipping and into real estate investing.
How a crazy tax bill forced Tyler to get a regular 9 to 5 job.
Figuring out how to reprogram your mind to create cashflow.
The mindset barrier that holds most people back from getting started in real estate.
Understanding that money is mindset; leveraging other people's money.
How Cash Flow Guys got started and their purpose.
The way Tyler used his first four-plex property to escape the rat-race.
Influence and success stories that came out of Tyler's Podcast since it launched.
Tyler's advice and tips to maximize profitability as a landlord.
Understanding why you should always hire-out property management.
Why you should always surround yourself with experts, and not go it alone.
Tweetables:
Links Mentioned in Today's Episode:
Tyler Sheff — http://tylersheff.com/
Cash Flow Guys — http://www.cashflowguys.com/
Audible Trial – www.audibletrial.com/beforethemillions
Equity Happens: Building Lifelong Wealth with Real Estate
Evernote — https://evernote.com/
Stacy Cross, Comfort Killers — http://thecomfortkillers.com/
FinCon — https://finconexpo.com/
Larry Harbolt — http://www.larryharbolt.com/