Posts Tagged 'rental property'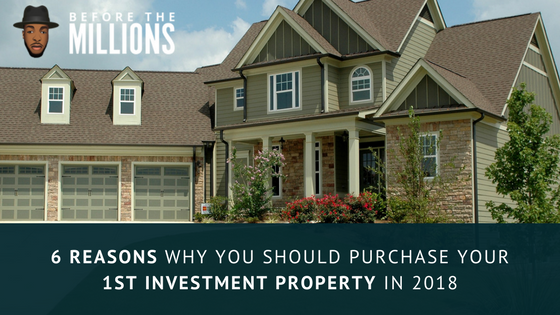 Podcast: Play in new window | Download
For those of you who feel unfulfilled by your job, wish you had more time to pursue your interests, and had more financial freedom, investing in real estate can be your ticket to that lifestyle…
On this episode of Before the Millions Podcast, I've elaborated on the Top 6 Reasons Why You Should Purchase Your First Property in 2018. I know that a lot of you have questions and concerns about your investment strategy and if Real Estate is as good as we claim – In this episode I will cover it all in detail!
Top 6 Reasons:
Power of Leverage
Tenants are Footing the Bill
Monthly Excessive Cashflow
Appreciation and Forced Appreciation
The Business of Investment Property
Everyone Will Always Need Somewhere to Live
Links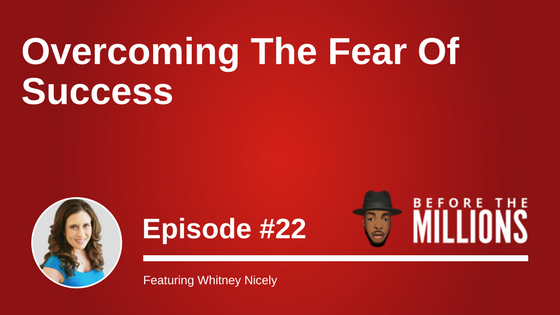 Podcast: Play in new window | Download
Today's guest, Whitney is an entrepreneur, broker and real estate investor in east Tennessee. She is the Principal Broker for Whitney Buys Houses and the Principal Auctioneer for Nicely Done Auctions. She started out flipping furniture, then dump trucks, then progressed onto flipping houses. Whitney has been buying houses for over four years and to-date has 19 houses, 19 apartments and seven plots of land that she rents out. Whitney is particularly fired up about teaching women the fast, fun and profitable way to be successful in real estate. She traveled the long slow road of getting tons of certifications and found out she could make more money faster as an investor. Now her students are following her system to build their own cash flowing real estate portfolio. In this episode, we hear Whitney's journey and how she has been able to create a lifestyle that so many dream of.
Key Points From This Episode:
How Whitney got into flipping houses after college.
How Whitney started out working four jobs.
Do you really need money to get started?
Creative financing options that Whitney suggests.
The art of negotiation: Whitney's personal tips.
Whitney's experience flipping dump trucks.
Why time freedom is worth the initial hard work.
The sacrifices Whitney made to get to where she is today.
Why cash flow and passive income are seriously king!
Tweetables: 
Links Mentioned in Today's Episode: