It started with a $6,000 mistake…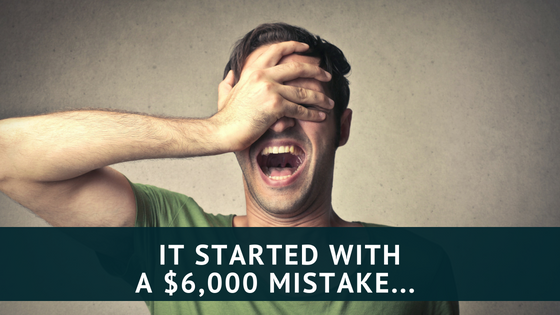 It started with a $6,000 mistake…
Late Saturday, enjoying one of my much needed nights out, I received a text from one of my tenants stating that the A/C unit was just blown out..
I wasn't concerned except that it was a 2am text & call and that the next day was Sunday (weekend service repair calls are always more expensive).
As summer approaches, I knew that this was a situation that needed my immediate attention…
I immediately had one of my managers collect some quotes for a new unit and labor (never use Yelp! – It's only good for food haha).
The quotes came back as such: $5500, $6400 and $7800 for a new 3 ton unit and installation..
I was appalled as these prices didn't sit right with me so I decided to take matters into my own hands and do some on the ground research since I just so happened to be in Houston that weekend.
They say your network is equal to your net-worth so I immediately reached out to my network of investors and got the contact of a formidable handy man in the area.
We were able to cut out the multiple middlemen and go straight to the wholesale distributor (cutting off all middle men would mean going straight to the manufacturer but it's not possible to buy one off units from them).
I paid $1000 for a brand new 3 ton unit and was charged $500 for the labor of the handyman…
Needless to say, I'll be working with this handyman for future projects and repairs..
Total cost – $1500 and 2 hours of my time
Total savings – ~$6000
Because of my spidey sense and network, I was able to save a ton of money, form a new relationship in the process, acquire a connect with the wholesale distributor and write this article..
If you are looking for a group of individuals that look after their own and help real estate investors far and wide then I encourage you to join our Facebook group where like minded individuals like yourself are connecting, exchanging ideas and doing deals everyday…