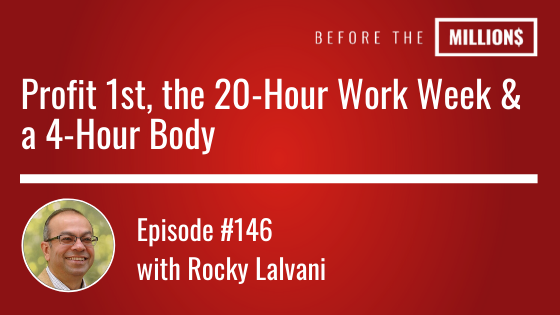 Health, Wealth and Time Freedom wrapped up with a bow in 1 jam-packed episode…
You may believe that building wealth as an investor is all about about putting aside money for vacancy, repairs, and long term capital improvements, so the funds are there when you need them — this is 100% true and we'll discuss this on today's podcast, but that's not all.
To have a better quality of life, that wealth should be about much more. How about wealth in time? Wealth in health?
Time freedom and health are just as important so Rocky Lalvani and I discuss how to achieve maximum output in each area with the minimum effective dosage (MED). This concept will blow your mind and may move you to make some big changes in your business and life.
Links Mentioned in Today's Episode:
Recommended Book:
Rich Dad, Poor Dad by Robert Kiyosaki
Listen to this books for free with Audible!
Lifestyle Design App: