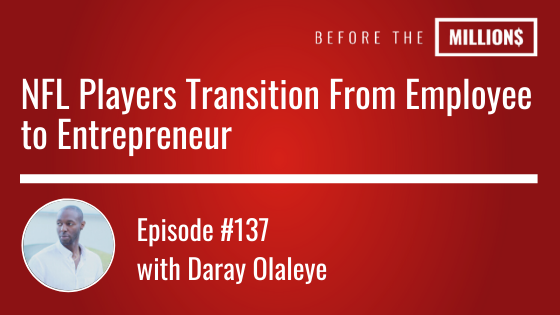 The transition from employee to entrepreneur can be one of the most difficult things to do in your life. It seems as though you are leaving a life of stability to a life of uncertainty.
But in today's day and age, more and more of us are see the writing on the wall. Our safe and secure job is not a safe as we'd like to believe.
In this episode I decided to use the NFL industry to study football players and their transition to normal life (and for the savvy, to an entrepreneurial life). Almost 80% of NFL players go broke with 2 years of leaving the league. Why is this? Could there be some parallels between our transition from a W2 job to Real Estate?
Today we study the do's and don't when setting up your financial future, lifestyle design future and the world after being a lifelong employee.
Download our real estate guide & take your free newbies assessment here!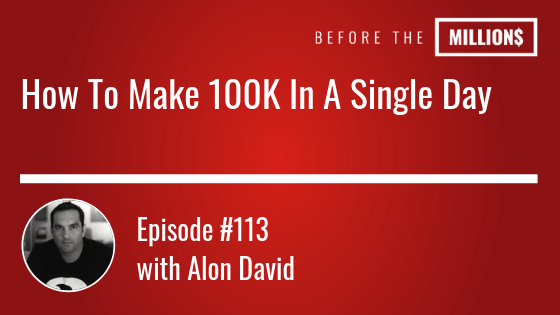 Alon David, founder and CEO of 90x, arrived in America without any business leads connections. He had no university network or promising internships. ALoN didn't even have a solid business idea. But he did have ambition. He had drive. He had the dream to make something of his life.
Over the next few years Alon, accomplish some incredible business feats by implementing a simple strategy in his daily life.
If you're looking for an episode that can help you not only effectively set goals, meditate better , but also achieve your dreams and change your life, then this one is for you.
–> Get your 90x goal planner here <–
15% off Your Next Order of 90x Journals and Planners: themillions15
Key Points From This Episode:
Steps to go from dreams to goals to plans
Focusing on people vs dollars
Profound effects of meditation (and how to enhance)
Strategies for becoming present
Links Mentioned in Today's Episode:
Before the Millions Book:
Think and Grow Rich
Listen to this books for free!
Lifestyle Design Apps:
–> Get your 90x goal planner here <–
15% off Your Next Order of 90x Journals and Planners: themillions15