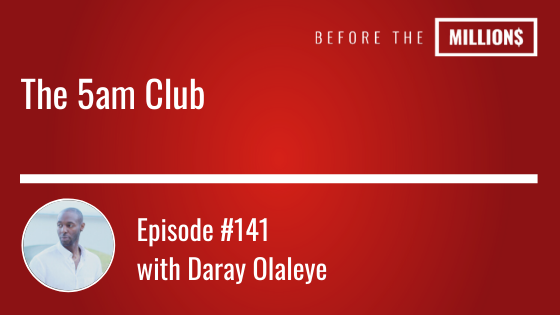 On today's episode, we discuss a clear vision for the upcoming year and two must have strategies to ensure your success from the moment you get out of bed at 5am tomorrow morning.
Key Quotes From This Episode:
Own your morning, elevate your life.
All change is hard at first, messy in the middle and gorgeous at the end.
Small, daily, seemingly insignificant improvements when done consistently over time yield staggering results.
Everything you now find easy, you used to find difficult.
Tiny dail wins.
A year from now you'll be so happy you began today.
I heard a man say that he needed to lose weight before he could start running. Can you imagine? That's like a writer who waits for inspiration to begin the book or a manager who waits for a promotion to begin to lead the field or a start-up that waits for full funding before launching a disruptive product.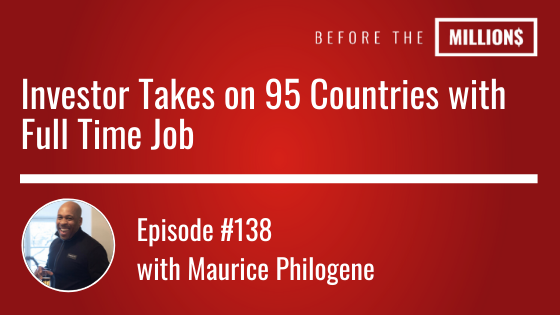 Today's guest, Maurice Philogene is a full-time consultant in corporate america, multifamily investor, restaurant owner, reserve in the US Air Force and police officer.
Maurice is also an avid traveler and has visited over 95 countries to date because of how he's been able to design a lifestyle without limits through real estate and other business ventures.
How does he do it all? How has he created a lifestyle that best suits his wants, needs and desires? Find out on today's episode.
Key Points From This Episode:
The intersection of exposure and discontentment
How to understand your life in days instead of years
How Maurice acquired 10 rental properties in his 1st year
Why owning a restaurant shouldn't be about the money
The power behind social investments
Why Maurice transitioned from sfr to apartments
How to raise your kids to appreciate lifestyle design
Maurice's unique outlook on marriage
Links Mentioned in Today's Episode:
Recommended Book:
Vagabonding by Rolf Potts
Man's Search For Meaning by Viktor Frankl
Listen to these books for free with Audible!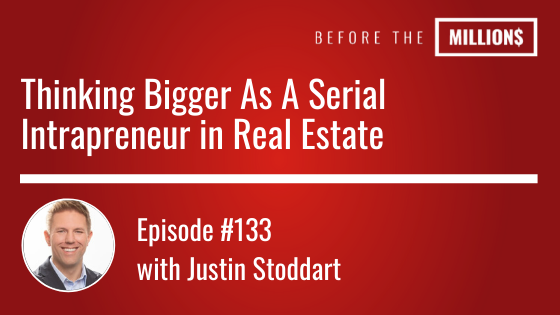 Justin Stoddart, today's guest, was raised by entrepreneurial parents and as a result, was involved in business conversations as early as age five. Justin enjoyed a stint in 100% entrepreneurial role until a few life events allowed him to realize that he would enjoy a more prosperous and fulfilling life as an "intrapreneur" within an organization.
I love how Justin was able to design his lifestyle within the business setting. Now, his day-to-day entails being knee-to-knee with real estate agents through individual or team consultations, trainings and masterminds.
Key Points From This Episode:
Becoming irreplaceable as an intrapreneur
How Justin created a powerhouse mastermind
Practicing the abundance mindset in business
Applying the go-giver concept
Are you a go-getter or a go-giver?
Links Mentioned in Today's Episode:
Recommended Book:
10X Rule by Grant Cardone
Listen to this books for free with Audible!
Lifestyle Design App: