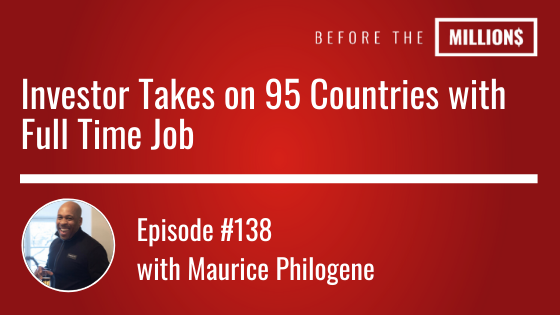 Today's guest, Maurice Philogene is a full-time consultant in corporate america, multifamily investor, restaurant owner, reserve in the US Air Force and police officer.
Maurice is also an avid traveler and has visited over 95 countries to date because of how he's been able to design a lifestyle without limits through real estate and other business ventures.
How does he do it all? How has he created a lifestyle that best suits his wants, needs and desires? Find out on today's episode.
Key Points From This Episode:
The intersection of exposure and discontentment
How to understand your life in days instead of years
How Maurice acquired 10 rental properties in his 1st year
Why owning a restaurant shouldn't be about the money
The power behind social investments
Why Maurice transitioned from sfr to apartments
How to raise your kids to appreciate lifestyle design
Maurice's unique outlook on marriage
Links Mentioned in Today's Episode:
Recommended Book:
Vagabonding by Rolf Potts
Man's Search For Meaning by Viktor Frankl
Listen to these books for free with Audible!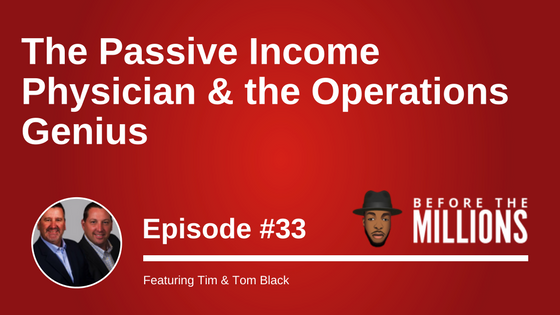 In our 1st multi-guest show, we welcome Tim and Thomas Black of Napali Capital group. Tim and Tom are brother's who specialize in the buy, hold and repositioning of large commercial real estate to create passive income streams for its investors.
Tim has spent his 30-year career at Six Flags Theme Parks and Great Wolf Resorts. Throughout this 30-year span, Tim became well versed in operations, strategic planning, marketing, sales, revenue management and real estate development.
Thomas is a board certified physician in Emergency Medicine. He is an active blogger in the healthcare community and passionate about translating high income earners into high net worth individuals through passive real estate investing.
Topics discussed on today's show:
Real Estate Market Outlook in 2018
The Best Areas to Invest in 2018
The Work-Life Balance of a Medical Doctor and Real Estate Investor
Links mentioned in the episode:
www.thepassiveincomephysician.com
Passive Income Physician by Thomas Black
Access The Best Strategies, Tips & Advice!
Every week, we send an email sharing my best advice, tips and strategies related to Real Estate Investing. Each of these weekly emails contain relevant and actionable information that can help you no matter where you are in your investing journey.