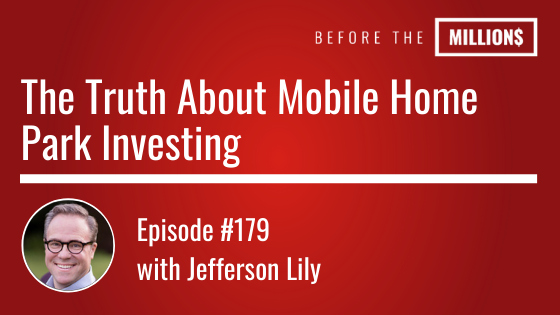 Today's guest, Jefferson Lily owns 31 Mobile Home Parks valued at over 71 million dollar. What started as an interest in the multifamily apartment space quickly turned into a fascination with affordable housing for low-income Americans.
On today's show, we explore Jefferson's journey from corporate burnout to multimillionaire. We'll learn the tools and strategies that Jefferson used to reach the pinnacle of American success in a real estate niche that most people would run from… until now.
Key Points From This Episode:
Why the lucrative mobile home park niche is overlooked
Investing in mobile home land vs. mobile homes
How the government is try to "squeeze" the mhp industry
The future of mobile home parks and is now the best time to invest
Links Mentioned in Today's Episode:
Recommended Book:
Snowball: Warren Buffett and the Business of Life by Alice Schroeder
Lifestyle Design App: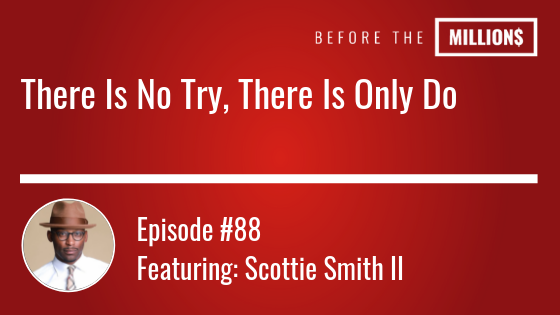 As a Real Estate Broker and avid Entrepreneur, Scottie Smith has a simple goal; To Help People. His lifelong mission has and will always be to help people, using his passion for real estate as the vehicle to do so. On a mission to do just that, he has been recognized nationally by the National Association of Realtors Magazine as one of the Top 30 brokers under 30.
On today's episode Scottie and I discuss the importance of metacognition and how important it is to be aware of one's own thoughts. Scottie provides insights to Real Estate Agents looking to add "Investor" to their title. To end the segment, there's a development deal that Scottie has under contract. This deal comes with a Robin Hood twist. I'll give you a hint, it has to do with: Affordable Housing.
If you haven't already, be sure to join our challenge. The BTM 5K in 30 Day Challenge is for those who want to jump start their investing journey and earn big cash fast. You've been warned.
Key Points From This Episode:
Scotties early childhood and his entrepreneurial start
Why you should learn to be aware of your thoughts
Scotties motto that "There is no try, only do"
Advice for all agents (you're going to want to know this)
How Affordable Housing can be the premise of a thriving business
Links Mentioned in Today's Episode:
Before the Millions Book: