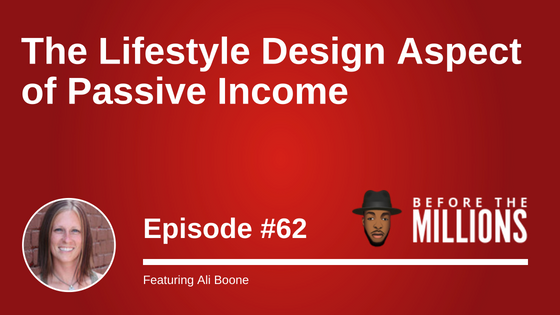 Ali Boone is a lifestyle entrepreneur, business consultant and real estate investor, and has literally defined non-conformity when it comes to her career. Ali left her corporate 9-to-5 job as an Aerospace Engineer, despite the "dream job" status that came with it, to follow her passion for being her own boss and creating true lifestyle design. She did this through real estate investing.
Her own real estate portfolio started with pre-construction investments in Nicaragua and then she moved on to investing in turnkey rental properties in various markets throughout the U.S. She managed to invest in her first five properties in 18 months using primarily creative financing. After starting out as a real estate investor just for herself and her own financial benefit, she went on to create her company Hipster Investments which facilitated over $18M in real estate investment sales in its first five years of business.
She's written roughly 190 articles for the BiggerPockets website, she's been featured for her writing in Fox Business and The Motley Fool, and she offers hands-on support for new investors and those going through the investing process. She still owns her first turnkey rental properties and she is also a co-owner and the landlord of a local property to her in Venice Beach.
Her primary focuses revolve around passive income and passive investment options. In addition to running Hipster Investments and working as an active business consultant, she's a pilot and teaches flying and she can often be found snowboarding, hiking, or volunteering in California prisons. Her ultimate goal is to one day challenge Tim Ferriss to a lifestyle design duel.
On today's episode we talk with Ali about her journey on becoming an entrepreneur and real estate investor. Ali shares with us how she knew real estate was the right path for living the life of her dreams. Ali knew that she didn't want to fix and flip homes and decided to focus on the passive income side of real estate. You'll learn how reading the Rich Dad, Poor Dad book changed Ali's mindset to start thinking like an entrepreneur instead of an employee.
We also talk about the many benefits of having a lifestyle design and how to achieve it using passive income from various investments. Ali shares with us her first deal in real estate (mistakes made, lessons learned, etc.) and gives some great advice for college graduates and other professionals on how to get started. We also talk about the importance of knowing the difference of working in your business vs. owning a business. Lastly, we discuss how Ali spends her days as a location independent entrepreneur and what it took for her to finally live the life of her dreams.
Key Points From This Episode:
Ali's journey from being in the corporate world to living life on her terms as a real estate investor and entrepreneur
The importance of having a great real estate network of people to help you along your journey
Why investing in real estate is key to having lifestyle design (living life on your own terms)
The REAL benefits of lifestyle design and how you can achieve it in your life
The #1 thing Ali would say to millions of people that would be a game changer
Breakdown of Ali's first real estate investment and how she turned that experience into a profitable thriving business today
Advice for every college grad and corporate professional on how to achieve lifestyle design using real estate and becoming an entrepreneur
The story of how Ali met a guy on a rooftop and what she saw that change her entire life and mindset
Difference between working in your business vs. owning a business
Importance of understand the mindset of an employee vs. entrepreneur
Why self-awareness is key to success and how being patient led her to prosperity in real estate
Links Mentioned in Today's Episode
Ali's Website: Hipster Investments
Ali's Instagram: https://www.instagram.com/hipsterinvest/
Ali's Favorite Books:
Ali's Favorite Lifestyle Design App: Instagram
Access The Best Strategies, Tips & Advice!
Every week, we send an email sharing my best advice, tips and strategies related to Real Estate Investing. Each of these weekly emails contain relevant and actionable information that can help you no matter where you are in your investing journey.