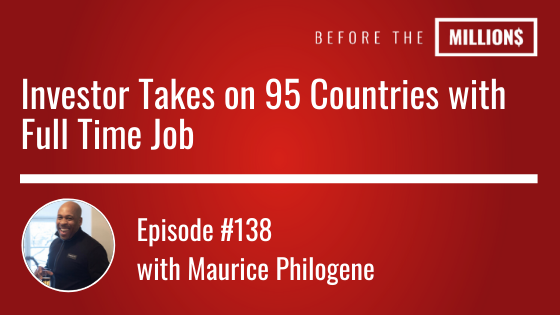 Today's guest, Maurice Philogene is a full-time consultant in corporate america, multifamily investor, restaurant owner, reserve in the US Air Force and police officer.
Maurice is also an avid traveler and has visited over 95 countries to date because of how he's been able to design a lifestyle without limits through real estate and other business ventures.
How does he do it all? How has he created a lifestyle that best suits his wants, needs and desires? Find out on today's episode.
Key Points From This Episode:
The intersection of exposure and discontentment
How to understand your life in days instead of years
How Maurice acquired 10 rental properties in his 1st year
Why owning a restaurant shouldn't be about the money
The power behind social investments
Why Maurice transitioned from sfr to apartments
How to raise your kids to appreciate lifestyle design
Maurice's unique outlook on marriage
Links Mentioned in Today's Episode:
Recommended Book:
Vagabonding by Rolf Potts
Man's Search For Meaning by Viktor Frankl
Listen to these books for free with Audible!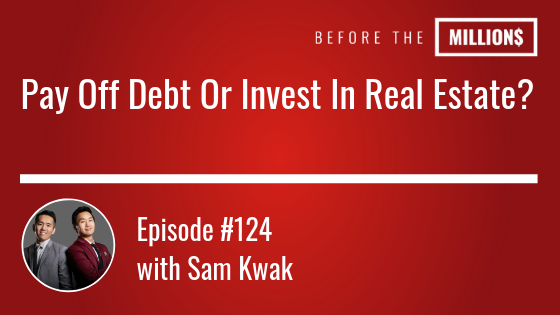 Immigrated from South Korea in 1999, the Kwak family only had $2000 cash in hand and a small 1 bedroom apartment in Albany Park area in Chicago. Today, Sam and Daniel have scaled to 75 units and are helping others to get involved in the industry!
On today's show Sam and I discuss the thought process surrounding debt and real estate. Most people believe that it proper to pay off debt before they consider investing in real estate, but is this true? Find out on today's show.
Key Points From This Episode:
What phantom appreciation is
Should you invest or pay debt?
The coming recession and what to do about it
Do banks have the power to call your loan due?
Sam's first 3 years getting 0 deals done
How to be worth 1 million dollars
What the debt acceleration method is
Sam's vision for North Korea
Links Mentioned in Today's Episode:
Recommended Book:
Rich Dad Poor Dad by Robert Kiyosaki
Listen to this books for free!
Lifestyle Design App: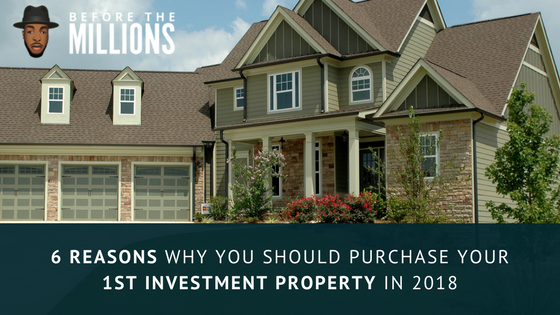 For those of you who feel unfulfilled by your job, wish you had more time to pursue your interests, and had more financial freedom, investing in real estate can be your ticket to that lifestyle…
On this episode of Before the Millions Podcast, I've elaborated on the Top 6 Reasons Why You Should Purchase Your First Property in 2018. I know that a lot of you have questions and concerns about your investment strategy and if Real Estate is as good as we claim – In this episode I will cover it all in detail!
Top 6 Reasons:
Power of Leverage
Tenants are Footing the Bill
Monthly Excessive Cashflow
Appreciation and Forced Appreciation
The Business of Investment Property
Everyone Will Always Need Somewhere to Live
Links
Access The Best Strategies, Tips & Advice!
Every week, we send an email sharing my best advice, tips and strategies related to Real Estate Investing. Each of these weekly emails contain relevant and actionable information that can help you no matter where you are in your investing journey.