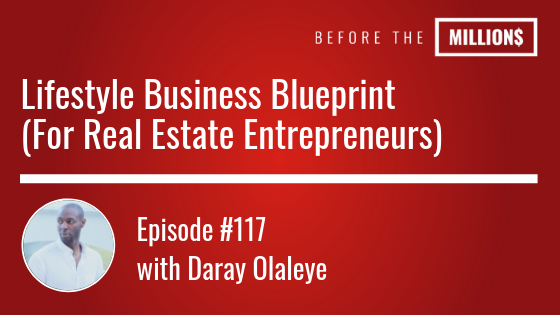 If you need clarity in the process of building your real estate business, this episode is for you. From the inception stage of your business to a lifestyle business with multiple services (and products) – we'll cover the exact blueprint you'll need to ensure a successful biz!
Key Points From This Episode:
How to be intentional with your wealth
How to start a real estate business
Building a lifestyle business and creating a global brand
Links Mentioned in Today's Episode:
Before The Millions Mastermind
Before the Millions Book:
The Surrender Experiment by Michael J. Singer
The Big Leap by Gay Hendricks
Listen to this books for free!
Lifestyle Design Apps: