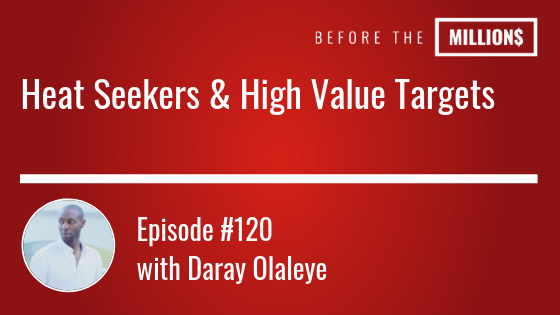 What's the best way to get in front of potential clients?
How do I leverage my current resources to grow exponentially?
Who should be helping me to build my business and have a bigger impact?
In this bonus, "heat seekers and high value targets" episode, I'll cover the exact what you need to know about scaling your business systematically with the time you've set aside afterwork. This one is a special treat, enjoy!
Key Points From This Episode:
How to figure out your most important business task
When and why to delegate, automate and delete
How to incorporate more $10,000 per hour tasks in your biz
Links Mentioned in Today's Episode:
Before The Millions Mastermind
Listen to your next 2 audio books for free!