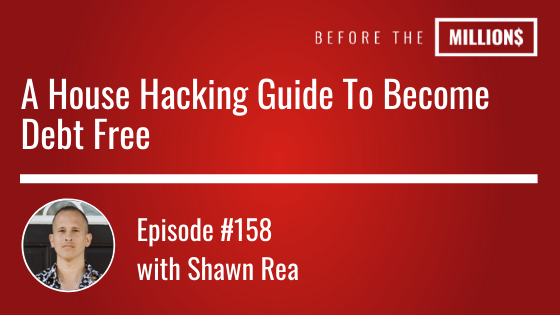 This episode will highlight how today's guest – real estate investor, Shawn Rea, went from 25K in debt to a 6M portfolio in just a few short years. He did all of this by first using the house hacking investment strategy and the the brrrr strategy (buy, rehab, rent, refinance, repeat).
If you've needed a strategy to extinguish your debt once and for all while getting your feet wet in real estate in one of the most powerful ways possible then this episode is for you.
Links Mentioned in Today's Episode:
BTM63: Triple Case Study A to Z
Recommended Book:
The Millionaire Fastlane by Mj DeMarco
Listen to this books for free with Audible!
Lifestyle Design App: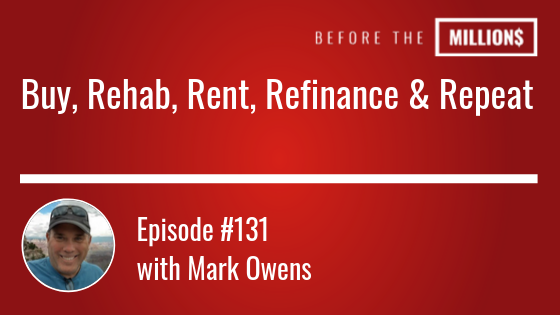 Mark has been an active Real Estate investor in the Baltimore Maryland area for the last 15 years. With over 100+ rental units, Mark on our guest for today's show to teach us the infamous BRRR strategy where you find a deal and do the following: buy, rehab, rent, refinance and repeat.
Mark and I also discuss the metrics behind getting deals done. So if you're wondering how many postcards should you send out or how many calls you should make before expecting a deal, listen to this episode.
Key Points From This Episode:
The math behind the BRRRR Strategy
Why single family homes cashflow better than multifamily
How much effort it takes to get your 1st deal done
How many yellow letters equal 1 deal
The importance of credit when refinancing
Links Mentioned in Today's Episode:
Recommended Book:
10X by Grant Cardone
Listen to this books for free!
Lifestyle Design App: