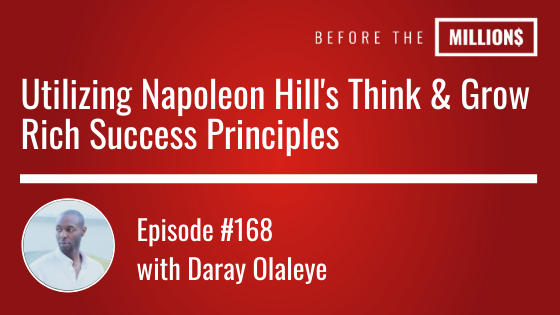 This episode features a wide ranging conversation on the concepts illustrated in Napoleon Hill's popular Think and Grow Rich Book.
Since its inception in 1937 there have been over 15 million copies sold worldwide but more importantly, billions made by the individuals who've acted in accordance with its principles.
On today's episode, Daray is interviewed by Logan Freeman about Daray's Think and Grow Rich experiment to help us all change and expand our thinking to reach our potential in business and life.
The discussion is followed by real life examples and exercises to create financial success beyond our wildest dreams.
Links Mentioned in Today's Episode: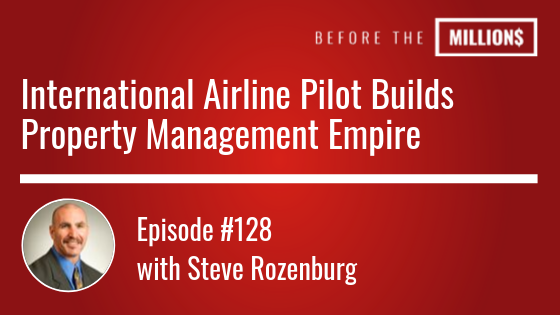 Steve is an international commercial Airline Pilot who turned investor after the shock of 9/11 turned his airline career world upside down and the "safe-secure" job was anything but that. This is when he realized he needed to be in control of his own destiny. Since then he has owned dozens rental properties as well as apartment complexes, he has also flipped and wholesaled hundreds of properties.
In the beginning, he failed miserably as a landlord due to terrible tenants, worse neighborhoods and zero structure. It took him years, but with the help and guidance of mentors and coaches they have figured out how to leverage each other's strengths to successfully build a multi-million dollar property management business
Key Points From This Episode:
How 9/11 changed Steve's life as a pilot for the better
How Steve travels to Australia twice a month
The power of social media in your business
Low income, high cashflow properties
Scalability, Marketability and Opportunity and why they're key
How to manage 1000 properties
Links Mentioned in Today's Episode:
Before The Millions Facebook Group
Recommended Book:
10x Rule by Grant Cardone
Listen to this books for free!
Lifestyle Design App: