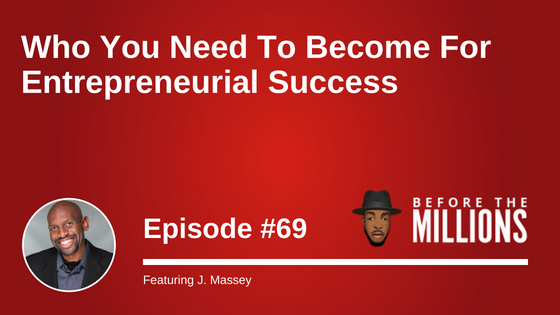 A full-time real estate investor, entrepreneur, popular podcast host, author, speaker, coach and all-around problem solver, J. Massey is well known for providing best-in-class advice and strategies to help new and experienced investors the world over. J.'s platform is simple… He invests his time looking for investment opportunities (a.k.a., problems to solve through real estate transactions), closing deals and teaching others how to find and manage similar opportunities, including getting Deals At Discounts and Raising Private Capital to Investing in Multi-Family Properties, getting leads and negotiating the deal.
By turning his real-world field work into killer training courses, new and seasoned investors alike learn win-win solutions to solve real estate "problems" for buyers, sellers and other investors. J.'s cashflow-creation strategies are embraced on a global scale by people who want to learn better ways to achieve tangible success in real estate investing, and in his words become "bigger, badder, better real estate investors." J. is currently a landlord, lender, consultant, educator and highly sought mentor. He currently owns hundreds of units of properties and has completed hundreds more real estate transactions across several states.
On today's episode, we talk to J about his before the millions story and his early days growing up in a military family and living overseas. Being from a military family, J learned how to be adaptable which was key to his later success as an entrepreneur. J shares with us the importance of understanding "simple cash management" practices when starting and growing a business. You'll learn about the importance of the development and transformation process prior to achieving your goals and dreams for your life. J also shares with us about how he was able to leverage his real estate investments to create more opportunities for other entrepreneurs to achieve financial freedom. Lastly, J give us his advice on how to overcome adversity and the # 1 question everyone must ask themselves when feeling overwhelmed and unfocused.
Key Points From This Episode:
How J's adaptability helped him start his journey as an entrepreneur (runway modeling, college years)
Why "passive income" doesn't mean uninvolved (it still requires active management)
Importance of knowing that passive doesn't guarantee permanent
Why you need to become a different person to achieve the goals and dreams you have
Why were you start isn't always where you stay or end up (The unpredictable entrepreneurship's journey)
The story of how J's podcast and educational company (Cash Flow Diary) got started
#1 question you can ask yourself when feeling off track (Is what you want big enough to keep you focused?)
Why you can't get disconnected from your ability to dream and explore new opportunities
Understanding what's at risk and the dangers of getting too comfortable
The choice between whether to be liked vs. being respected in business and life
You can't always look good and learn at the same time (not being afraid to fail fast and often)
Links Mentioned in Today's Episode
J's Website: http://cashflowdiary.com/
J's Favorite Books:
The Bible https://amzn.to/2LbaPej
The Science of Getting Rich https://amzn.to/2N16OdZ
Download any 2 audio books for free when you try audible for 30 days.: https://beforethemillions.com/book
J's Favorite Lifestyle Design App: Cloze The smart mobile app to track customers, clients, prospects and leads without the hassle of CRM. https://www.cloze.com/
Access The Best Strategies, Tips & Advice !
Every week, we send an email sharing my best advice, tips and strategies related to Real Estate Investing. Each of these weekly emails contain relevant and actionable information that can help you no matter where you are in your investing journey.