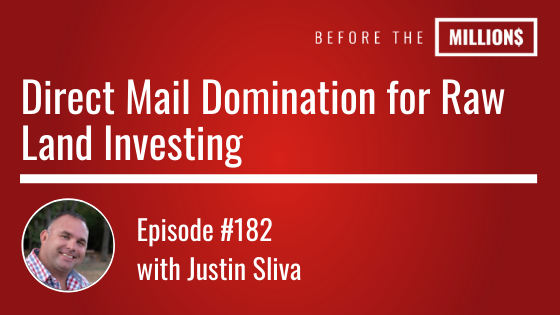 Direct mail, if done correctly, can be one of the most effective forms of marketing today – it can also be one of the most cost prohibitive without the proper guidance. Today's guest is a leading authority in the space and will show us exactly how he uses direct mail to buy raw land all across the country.
Raw land investing expert Justin Silva knows exactly where new investors struggle. As a long time land investor, he's been able to harness the enormous potential offered by land investments: incredible ROI, massive cash profits and sustainable passive income. On today's episode we'll learn how to effectively use direct mail to close more land deals for a massive ROI.
Key Points From This Episode:
How Justin got started in real estate and learned to dominate direct mail marketing
Why Justin will provide capital for anyone flipping land – "Plum Investment Group"
Why landsofamerica.com is one of the best tools land investors can use
How to create your own powerful direct mail campaign
What happened when just sent out 55,000 pieces of mail right before COVID-19
Links Mentioned in Today's Episode:
Recommended Book:
Rich Dad, Poor Dad by Robert Kiyosaki
Lifestyle Design App:
Notes (iPhone App)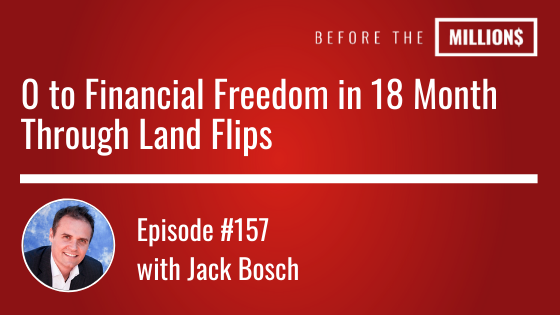 Starting with nothing but two suitcases and a mountain of student debt, Jack immigrated to the US from Germany in 1997. Seeking out his own version of the American Dream, Jack bought and sold over 4000 pieces of property and was able to help build his company into the 3rd largest land investment company in the US.
On today's episode, we discuss Jacks rocket-like trajectory after spending years in corporate america with the same salary year after year. In his first 18 months as a land flipper, Jack amassed his first million dollars and then grew his company to the multi-millions in just a few short years.
Today his family travels 2-4 months a year, designing their business to fit their lifestyle.
Key Points From This Episode:
How to break the earn-spend cycle
Why Jacks immigrant mentality helped pave his success
How Jack made his 1st million in 18 months
Jack's philosophy on Tenants, Toilets and Termites
The biggest reason why most land investors fail
The opportunity for land investing in the next 20 years
Links Mentioned in Today's Episode:
Recommended Book:
Secrets of A Millionaire Mind T. Harv Eker
Listen to this book for free with Audible!
Lifestyle Design App: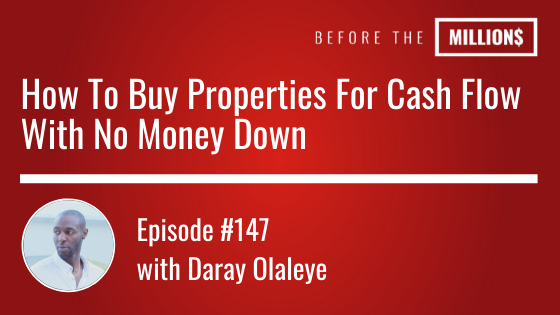 If you've ever questioned one of those no and low money down real estate strategies… Questions like:
Do they really work?
Are they as complicated as they sound?
Could I possibly do that instead of waiting for my finances to get right?
If you find yourself nodding your head to any of those questions, then this episode may be exactly what the doctor ordered. I'm a big believer that we our mindset dictates everything we do, don't do and can't do in life as well as what we choose to learn and accept as truth.
In this episode you'll take the truth journey with me to discover the real deal behind no money down deals for first time real estate investors.
Lastly, I'm hosting a brand new LIVE masterclass titled 4 Keys To Building A Lifestyle Business Through Real Estate, will you join me?