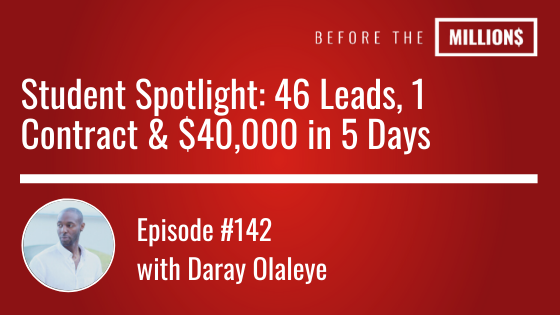 Today's episode features one of my very own coaching clients who just got started building his real estate empire.
We go behind the scene of one of our private one-on-one coaching calls to show you the strategic planning that goes behind the 40K checks on the deals that we do.
You will also get to witness a live seller call smack dab in the middle of my coaching session with Josh. This live seller call will be invaluable to your understanding of an initial call with a homeowner and negotiating tactics.
Josh, today's student spotlight, and all of the Before the Millions coaching clients are building up their real estate empire using the Motivated Seller Method, the most comprehensive program for profiting from real estate deals with motivated sellers and the only implementation course of its kind.