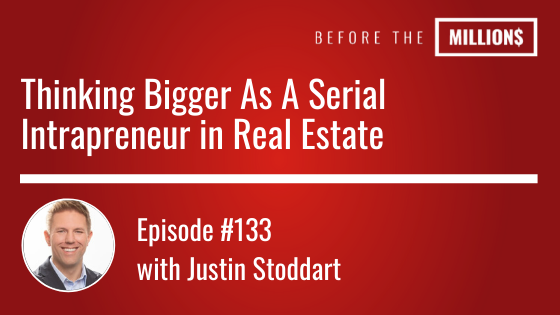 Justin Stoddart, today's guest, was raised by entrepreneurial parents and as a result, was involved in business conversations as early as age five. Justin enjoyed a stint in 100% entrepreneurial role until a few life events allowed him to realize that he would enjoy a more prosperous and fulfilling life as an "intrapreneur" within an organization.
I love how Justin was able to design his lifestyle within the business setting. Now, his day-to-day entails being knee-to-knee with real estate agents through individual or team consultations, trainings and masterminds.
Key Points From This Episode:
Becoming irreplaceable as an intrapreneur
How Justin created a powerhouse mastermind
Practicing the abundance mindset in business
Applying the go-giver concept
Are you a go-getter or a go-giver?
Links Mentioned in Today's Episode:
Recommended Book:
10X Rule by Grant Cardone
Listen to this books for free with Audible!
Lifestyle Design App: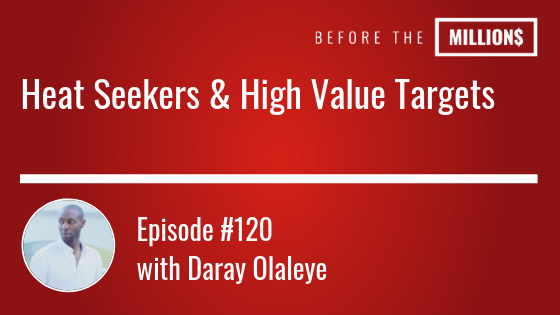 What's the best way to get in front of potential clients?
How do I leverage my current resources to grow exponentially?
Who should be helping me to build my business and have a bigger impact?
In this bonus, "heat seekers and high value targets" episode, I'll cover the exact what you need to know about scaling your business systematically with the time you've set aside afterwork. This one is a special treat, enjoy!
Key Points From This Episode:
How to figure out your most important business task
When and why to delegate, automate and delete
How to incorporate more $10,000 per hour tasks in your biz
Links Mentioned in Today's Episode:
Before The Millions Mastermind
Listen to your next 2 audio books for free!