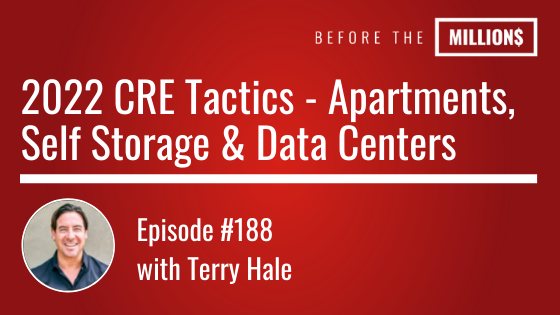 Today's guest, Terry Hale, is a commercial real estate rockstar with 20+ years experience in the industry. As an investor, Terry experienced the ups and downs of varying niches in the commercial space. Starting as an apartment investor, Terry abruptly realized that the self storage space was where he wanted to settle. It quickly proved to be one of the few asset classes that could produce in the worst of economy's.
Today we discuss Terry's transition to self storage, why he's such a strong advocate for it and where he see's commercial real estate going in the next few years. By the end of the episode, you will be crystal clear on the most important things you newbie investors to know and do when getting into apartments, self storage and data centers.
Key Points From This Episode:
How to calculate Cap Rate
Why Self Storage vs. Traditional Apartments in 2021?
Why Data Centers can be a sneaky lucrative asset class
How Attorney's kill deals
Why talking to Brokers is the most powerful thing a newbie can do
Networking or Underwriting, what's more important?
Terry's 3 Prong approach for analyzing deals
Links Mentioned in Today's Episode:
Recommended Book:
Think and Grow Rich Napoleon Hill
Lifestyle Design App: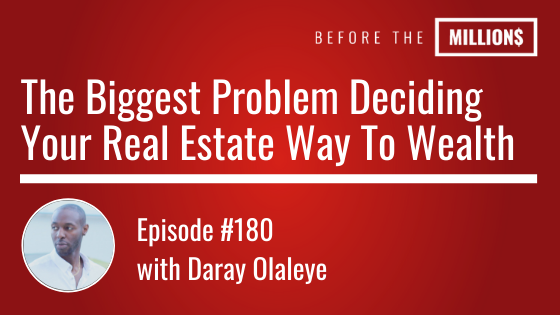 Ever thought about using real estate investing as a wealth vehicle but never quite made the jump?
It can be terrifying for many of us but with just a little faith, it tends to pay big dividends – figuratively and literally.
There's no arguing that there's a wealth of knowledge out there in terms of different ways to invest in real estate. This podcast on its own has been able to procure guest after guest who've made their millions in real estate.
The question is…
How does all of this help you? What should you listen to and what should you filter? How can learning someone else path to real estate wealth help/hurt your own process?
The waters are murky and many find themselves paralyzed for this exact reason. This episode was created to guide you safely and sound (and dry) across the chasm to your ideal lifestyle design.
Links Mentioned in Today's Episode: