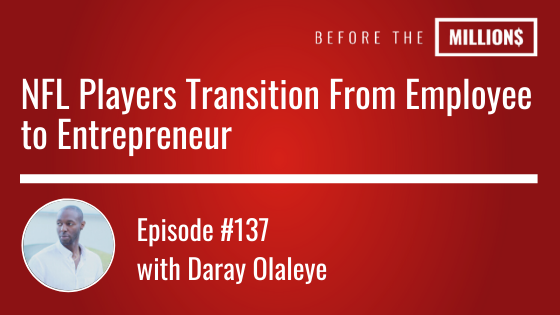 The transition from employee to entrepreneur can be one of the most difficult things to do in your life. It seems as though you are leaving a life of stability to a life of uncertainty.
But in today's day and age, more and more of us are see the writing on the wall. Our safe and secure job is not a safe as we'd like to believe.
In this episode I decided to use the NFL industry to study football players and their transition to normal life (and for the savvy, to an entrepreneurial life). Almost 80% of NFL players go broke with 2 years of leaving the league. Why is this? Could there be some parallels between our transition from a W2 job to Real Estate?
Today we study the do's and don't when setting up your financial future, lifestyle design future and the world after being a lifelong employee.
Download our real estate guide & take your free newbies assessment here!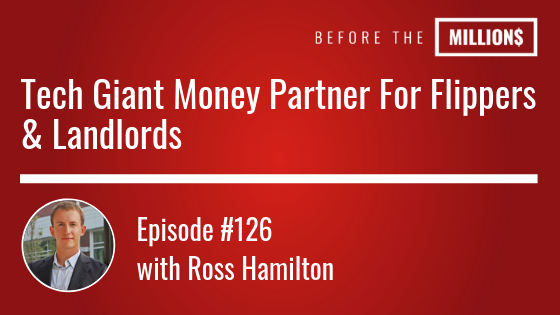 Ross Hamilton started investing in real estate in 2001 at 19 years of age and has personally owned or partnered in hundreds of real estate investments around the US. In his early 20's, using the profits earned from his real estate investing business, Ross founded ConnectedInvestors online platform. The Connected Investors platform has grown into a real estate investment marketplace and the premier social network of over half a million real estate investors.
His platform is the first company to build a private money marketplace that allows real estate investors to easily get loan offers from multiple private money lenders by simply tapping a few buttons. The tech company facilitates over $3B in fix and flip and buy and hold funding requests each month.
Key Points From This Episode:
Ross's transition from BMX to Real Estate
The emergence of Facebook for Real Estate Investors
How Ross linked up with the CEO of LendingTree
How Connected Investors grew to hundreds of thousands of users
Where to find the best/cheapest private money
What else to look for in a private money partner
How to become a private money lender
How to get private money lenders to fight for your deal
If you should find funding 1st or the deal 1st
As a brand new lender, how you should price yourself
Amazon and Real Estate
How to find deals in todays market
Hyper Targeting deals (cheatcode)
Links Mentioned in Today's Episode:
Recommended Book:
Think and Grow Rich by Napoleon Hill
Listen to this books for free!
Lifestyle Design App: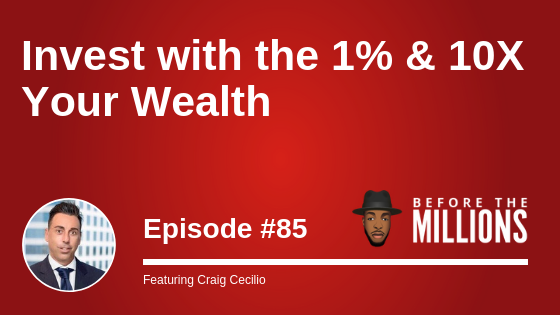 Craig Cecilio is the CEO and founder of a crowdfunding real estate platform that gives average investors access to institutional-quality investments through the power of crowdfunding. By focusing his passions for real estate and technology, Craig has developed an online alternative asset investment platform known as DiversyFund.
On today's episode we cover a myriad of topics that the rich would never want exposed on air. We uncover what really goes on behind the scenes at the "good ole boys" club and how the ultra wealth invest. You'll be shocked to discover the type of opportunities they get as opposed to the rest of us. But not to fear, we all go in detail on how to invest alongside the 1 %.
Key Points From This Episode:
How to 10X your wealth in 5 years
The secret world of real estate syndication
Where the 15% returns are and how you can access them
What crowdfunding is and why its becoming so popular
How Kobe Bryant turned a 6 million dollar investment into 200 million dollars
Links Mentioned in Today's Episode:
Before the Millions Book: The Science Of Getting Rich
Listen to this books for free!
Access The Best Strategies, Tips & Advice !
Every week, we send an email sharing my best advice, tips and strategies related to Real Estate Investing. Each of these weekly emails contain relevant and actionable information that can help you no matter where you are in your investing journey.