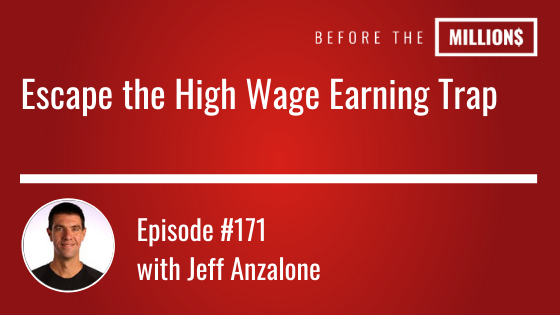 High income earners are the most privy to financial mistakes, contrary to popular belief. This is why a professional making 500k a year and a professional making 50k a year can both live a "broke" lifestyle. At the end of the month, both are drowning in debt, neither have anything left over and the higher earner isn't much happier.
On today's episode Daray interviews Dr. Jeff Anzalone (between surgeries) who lays out solid advice for anyone embarking on the process of getting out of debt and into passive cash generating assets.
Key Points From This Episode:
How high-income earners can use real estate to invest passively
Properly setting up a game plan to pay off debt efficiently
What every professional can and should be doing to lower their taxes
Links Mentioned in Today's Episode:
Recommended Book:
The Bible
Think and Grow Rich by Napoleon Hill
Rich Dad, Poor Dad by Robert Kiyosaki
Listen to these books for free with Audible!
Lifestyle Design App: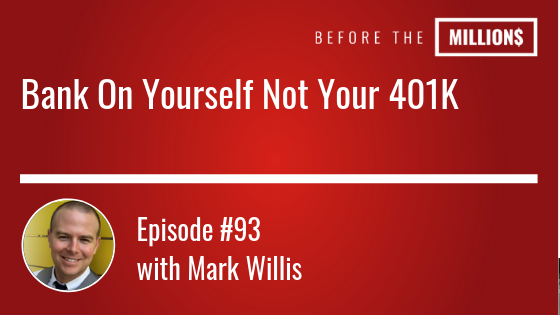 Have you created income for retirement that you can't outlive? Today's guest, Mark Willis, helps people who want to grow their wealth in ways that are safe and predictable, become their own source of financing, and create tax-free income in retirement. As a certified financial planner and best selling author, his mission is to help individuals take back control of their financial future and build their businesses with sophisticated, tax-efficient financial solutions.
On today's episode we get into emotional financial intelligence. Dave Ramsey influenced Marks financial decisions early on but quickly came to realize that there was a better way for himself and family. Our emotions play a major part in our financial decisions as well as our financial indecisions. Many of us are depending on a traditional 401k savings to sustain our retirement years. You will be absolutely shocked at just how little the 401k will mean to you during retirement after listening to this episode.
Key Points From This Episode:
Emotions and Money, they correlate more than you know
The truth behind average rates of return vs real rates of return
Is Dave Ramsey wrong?
the benefits of dividend paying whole-life insurance
The outlook on baby boomers entering retirement
Why you shouldn't pay off your debt
Links Mentioned in Today's Episode:
Before the Millions Book: Find Your Why by Simon Scenic
Listen to this books for free!
Lifestyle Design App: Calm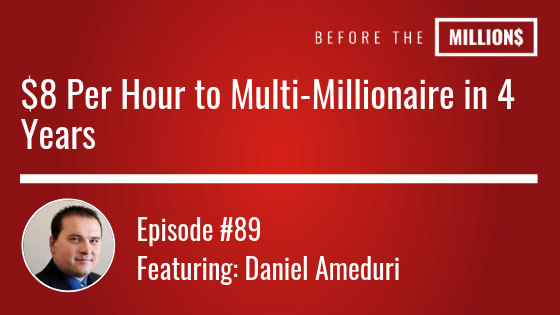 Daniel Ameduri is a self made multi-millionaire. After warning family and friends in 2007 about the coming market and mortgage collapse, he started his own YouTube channel, which has received 10 million video views. Even with a great calculation of the crash he failed through it and shortly after began to pick up the pieces as well as a special focus and passion for personal finance, he re-built his wealth and declared financial independence in 2012. Having no mortgage and enough rental properties to pay for his life style, he was able to build his business larger than he could have ever imagined.
On today's episode we discuss the importance of personal finance and self help. The major influences in Daniels life had opposing viewpoints, Robert Kiyosaki and Dave Ramsey partly cultivated Daniels business and his interest in investments. One really fascinating thing about daniel story is how terrible his credit is (below 500) and how he doesn't let it stop him from being an investor to be reckoned with.
Key Points From This Episode:
How Daniel travels 5-Star everywhere he goes
How Daniel spends $50,000 a year on wine
The difference between Retirement and Financial Independence
Robert Kiyosaki vs Dave Ramsey
Why it may be better to pay off your Home
Links Mentioned in Today's Episode:
Before the Millions Book:
Rich Dad, Poor Dad