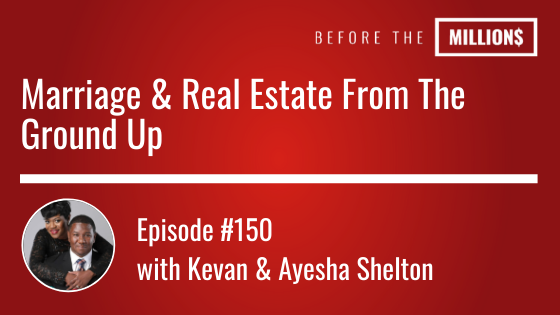 Kevan and Ayesha Shelton are real estate investors and educators who focus on ground up development properties.
Their businesses consist of Park Street Development, a residential and commercial construction company, K&A Consulting, an education, and training organization, Icon Short-term rentals and The Marriage and Real Estate Podcast.
On today's show we discuss the dynamics of the entrepreneurial couple with business and personal life. We also discuss developmental real estate, who it's for and how a typical transaction looks.
Lastly we take a look at the type of goals that are fueling Kevan and Ayesha and why it's important to pivot your real estate strategy to match.
Key Points From This Episode:
Why your financial advisor sucks
How you should look at your rate of return
Why the 401K match is not as impactful as you think
How to pay down debt and invest at the same time
Links Mentioned in Today's Episode:
Recommended Book:
The E-Myth by Michael Gerber
Outwitting The Devil by Napoleon Hill
Listen to these books for free with Audible!
Lifestyle Design App: