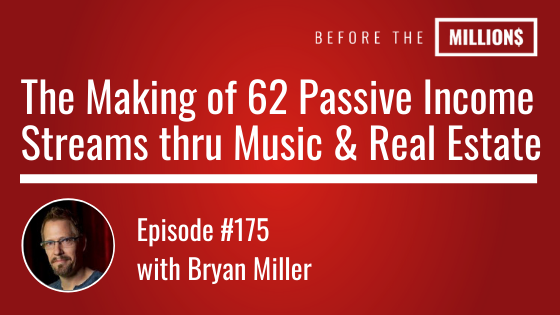 Today's guest, Bryan Miller, is an artist by day and investor by night.
The award winning musician has built an investment portfolio with 60+ streams of income and enjoy a portion of the cash flow from 25,173 rental units which include single family rentals, self-storage units, mobile home pads, retail strip malls, trust deeds and multi-family apartments.
It's easy to think that very few could reach these accolades until you realize that Bryan started out by cutting costs and saving $800 per month for 3 years to get the ball rolling. His story goes to show that when you combine financial literacy with massive action, the results can be outstanding.
Todays episode comes with a breath of inspiration as well as a few potential income streams to consider for your own portfolio.
Links Mentioned in Today's Episode:
Recommended Book:
The Millionaire Real Estate Investor
Listen to this books for free with Audible!
Lifestyle Design App: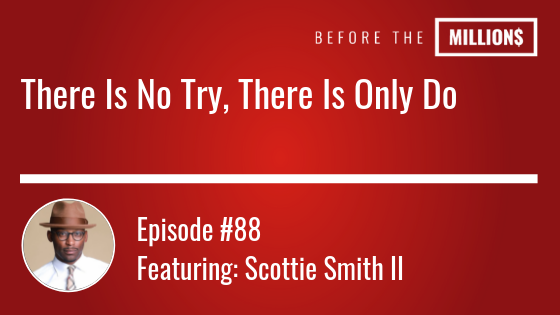 As a Real Estate Broker and avid Entrepreneur, Scottie Smith has a simple goal; To Help People. His lifelong mission has and will always be to help people, using his passion for real estate as the vehicle to do so. On a mission to do just that, he has been recognized nationally by the National Association of Realtors Magazine as one of the Top 30 brokers under 30.
On today's episode Scottie and I discuss the importance of metacognition and how important it is to be aware of one's own thoughts. Scottie provides insights to Real Estate Agents looking to add "Investor" to their title. To end the segment, there's a development deal that Scottie has under contract. This deal comes with a Robin Hood twist. I'll give you a hint, it has to do with: Affordable Housing.
If you haven't already, be sure to join our challenge. The BTM 5K in 30 Day Challenge is for those who want to jump start their investing journey and earn big cash fast. You've been warned.
Key Points From This Episode:
Scotties early childhood and his entrepreneurial start
Why you should learn to be aware of your thoughts
Scotties motto that "There is no try, only do"
Advice for all agents (you're going to want to know this)
How Affordable Housing can be the premise of a thriving business
Links Mentioned in Today's Episode:
Before the Millions Book: