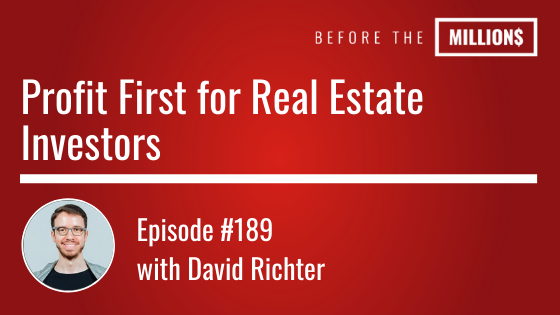 On todays episode, we interview the brand new author of Profit First for Real Estate Investing, David Richter.
David is a long time property investor that has been apart of over 850 deals in his lifetime and through his experiences has learned how best real estate investors can manage their finances as well as their mindset on money. We take abstracts financial concepts and implement tactical strategies on this episode to be great stewards of our own finances on todays show.
Key Points From This Episode:
Infinite banking for real estate investors
Understanding the importance of "passthrough" bank accounts
3 month reserve for potential deals?
David's opportunity to author a new version of Mike Michalowicz's "Profit First" but for real estate investors
Links Mentioned in Today's Episode:
Recommended Books:
Rich Dad, Poor Dad by Robert Kiyosaki
Boundaries by Henry Cloud and John Townsend
Listen to these books for free!
Lifestyle Design App:
Other 'Profit 1st' Episodes:
BTM146: Profit 1st, The 20-Hour Work Week & A 4-Hour Body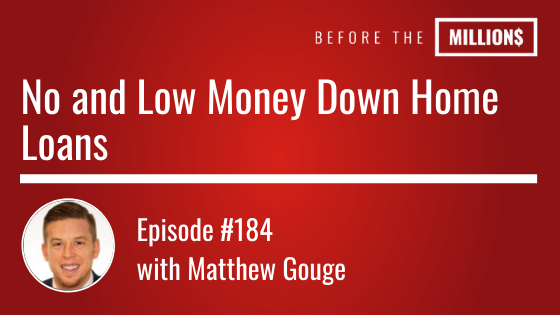 Does your mortgage broker invest in real estate? If not – It's possibly one of the best way to make sure that they have your best interest at hand as an investor. The only way to think like an investor is to be one.
Today's guest, Matthew Gouge aka Matt The Mortgage Guy negotiated over 250 loans last year alone for his clients – all while actively building up his real estate portfolio of single family homes and small multifamily residences. On today's show we discuss exactly how first time homebuyers as well as seasoned investors can take advantage of the popular no and low money down loan programs that are offered to most people. With interest rates at an all time low, what are you waiting for?
Key Points From This Episode:
The difference between the 4 no and low money down loans
The power of house hacking a 4-plex
Why the 2021 real estate growth is nothing like the 2006 real estate growth
Why Matt doesn't recommend a down payment assistance program
How to use a owner occupied mortgage to grow your investment portfolio
Links Mentioned in Today's Episode:
Recommended Book:
Shoe Dog by Phil Knight
Lifestyle Design App: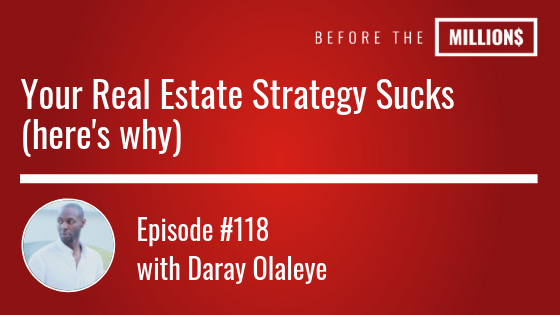 Have you been taught to save up all of your money for the down payment of your 1st investment property? Has it been a struggle to do so? If I knew then what I know now, I would definitely reconsider. These days, I'm equipped with much better strategies and I discuss exactly how you can improve your investing model with 1 simple shift.
Key Points From This Episode:
Why down payments on your 1st investment can be detrimental
a real estate business vs a real estate hobby vs a real estate investment
the one big flaw when it comes to starting your portfolio
Links Mentioned in Today's Episode:
Listen to your next 2 audio books for free!