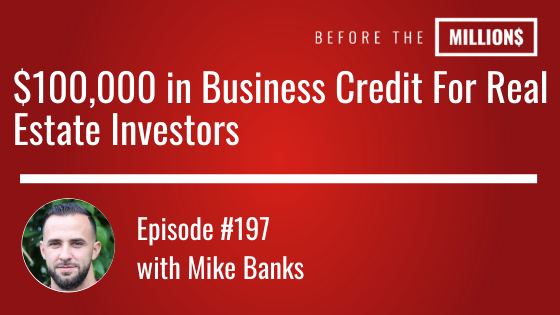 Whether you're a new investor or seasoned investor, business credit has the power to bolster your results by providing you with the much needed capital to grow your business. Some people turn to hard money and pay exorbitant fees to borrow money for their real estate deals. But what if you could borrow money from your own line of credit? – At much lower rates, or even free with 0% interest offers.
Today's guest Mike Banks works at a company that has helped 20k+ businesses establish over $1 Billion in Business Credit providing most of their clients with $50k-$250k individual with 0% interest Business Credit. We brought him on the show to ask him how…
Key Points From This Episode:
Running a 10M per year business
Sole proprietorship vs. LLC
Personal credit vs. Business credit
Negotiating for business credit approval
Why not to do hard money loans
$30,000 to $100,000 credit in 4 weeks?
Links Mentioned in Today's Episode:
Recommended Book:
Rhinoceros for Success by Scott Alexander
Lifestyle Design App:
Microsoft Teams