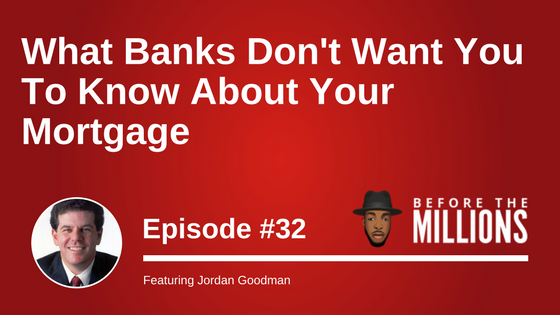 Today on the show we welcome, Jordan Goodman aka The American Money Answer Man. Jordan's expertise has quite literally led him to write the Dictionary for Investment and Finance, along with thirteen other bestselling books. Jordan has appeared on Fox News, The View, BBC (to name a few) and spent eighteen years on the editorial staff of Money Magazine.
In this episode, Jordan shares tons of tips, tricks and strategies to help us save on our current investment properties. We discuss how the new tax law is going to affect home owners across the nation, as well as the outlook of marijuana stocks for 2018, Bitcoin and other crypto currencies for 2018.
Jordan teaches us how to invest in real estate, how to maximize our Roth ROA and how to verify that our mortgage and PMI payments are correct. One of the biggest takeaways from this episode is learning that banks and loan servicers are not perfect and that there are many mistakes being made every single day on our mortgages and on our PMI. We could save thousands of dollars by one little trick that banks might not necessarily want you to know, and Jordan is going to show us how.
If you're a home owner or an investor, looking to save money, you can just by listening to this episode.
Dictionary of Finance and Investment Terms
Access The Best Strategies, Tips & Advice!
Every week, we send an email sharing my best advice, tips and strategies related to Real Estate Investing. Each of these weekly emails contain relevant and actionable information that can help you no matter where you are in your investing journey.