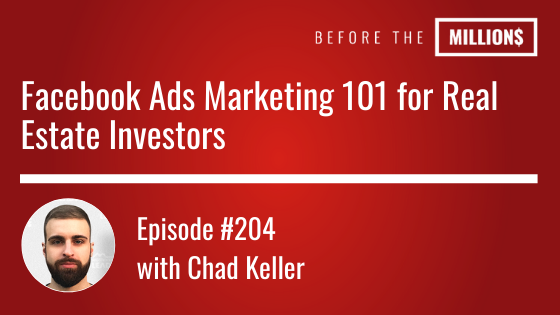 Today's guest, Chad Keller, is a real estate investor and Facebook marketing expert. Chad has extensive experience doing Facebook marketing for both large and small companies, but after investing some of his agency profits into rental properties, he and his business partner realized that true wealth comes from real estate investing. Now, in addition to investing in real estate, Chad uses his Facebook ads experience to help other investors find quality leads.
Key Points From This Episode:
How to target motivated seller using facebook ads
What is the facebook special ad category for real estate
The ad, copy and targeting mix for high performing ads
How to track and measure conversions
Creative financing and facebook ads
Links Mentioned in Today's Episode:
Recommended Book:
How To Win Friends and Influence People by Dale Carnegie
Listen to this book for free with Audible!
Lifestyle Design App: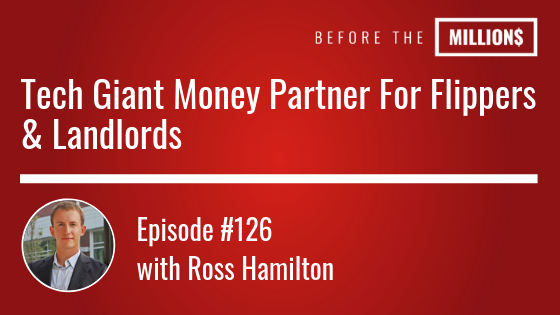 Ross Hamilton started investing in real estate in 2001 at 19 years of age and has personally owned or partnered in hundreds of real estate investments around the US. In his early 20's, using the profits earned from his real estate investing business, Ross founded ConnectedInvestors online platform. The Connected Investors platform has grown into a real estate investment marketplace and the premier social network of over half a million real estate investors.
His platform is the first company to build a private money marketplace that allows real estate investors to easily get loan offers from multiple private money lenders by simply tapping a few buttons. The tech company facilitates over $3B in fix and flip and buy and hold funding requests each month.
Key Points From This Episode:
Ross's transition from BMX to Real Estate
The emergence of Facebook for Real Estate Investors
How Ross linked up with the CEO of LendingTree
How Connected Investors grew to hundreds of thousands of users
Where to find the best/cheapest private money
What else to look for in a private money partner
How to become a private money lender
How to get private money lenders to fight for your deal
If you should find funding 1st or the deal 1st
As a brand new lender, how you should price yourself
Amazon and Real Estate
How to find deals in todays market
Hyper Targeting deals (cheatcode)
Links Mentioned in Today's Episode:
Recommended Book:
Think and Grow Rich by Napoleon Hill
Listen to this books for free!
Lifestyle Design App: