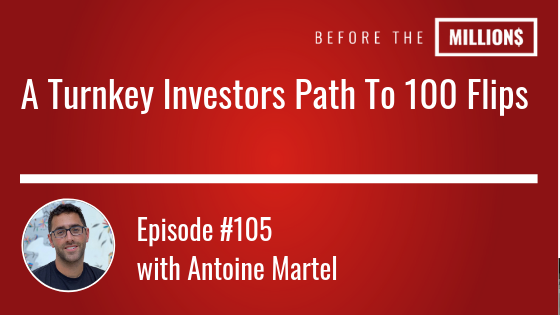 Antoine, for the past four years, has been investing in residential real estate in key markets around the country. He has built a rental property portfolio with over $1M in assets. On today's show we discuss the inter-workings of an up and coming turnkey real estate business run by a up and coming entrepreneur who plans on flipping 100 properties this year alone.
Key Points From This Episode:
How Antione got started investing with $40,000
How an email list propelled Antiones business
Effective uses for text blasts
Why Antiones brother went from agent to investor
Links Mentioned in Today's Episode:
Before the Millions Book:
Rich Dad, Poor Dad
Listen to this books for free!
Lifestyle Design App: Apphi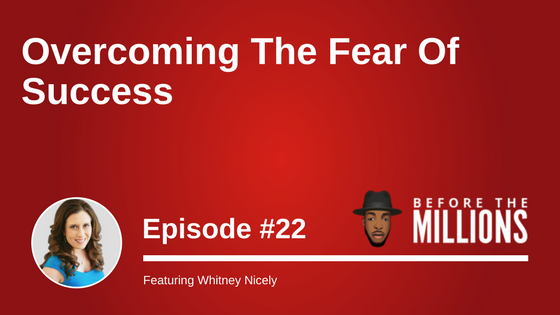 Today's guest, Whitney Nicely is an entrepreneur, broker and real estate investor in east Tennessee. She is the Principal Broker for Whitney Buys Houses and the Principal Auctioneer for Nicely Done Auctions.
She started out flipping furniture, then dump trucks, then progressed onto flipping houses. Whitney has been buying houses for over four years and to-date has 19 houses, 19 apartments and seven plots of land that she rents out. Whitney is particularly fired up about teaching women the fast, fun and profitable way to be successful in real estate.
She traveled the long slow road of getting tons of certifications and found out she could make more money faster as an investor. Now her students are following her system to build their own cash flowing real estate portfolio. In this episode, we hear Whitney's journey and how she has been able to create a lifestyle that so many dream of.
Key Points From This Episode:
How Whitney got into flipping houses after college.
How Whitney started out working four jobs.
Do you really need money to get started?
Creative financing options that Whitney suggests.
The art of negotiation: Whitney's personal tips.
Whitney's experience flipping dump trucks.
Why time freedom is worth the initial hard work.
The sacrifices Whitney made to get to where she is today.
Why cash flow and passive income are seriously king!
Tweetables:
[spp-tweet tweet=""I can find the gold in a little bit of dirt." — @nicewhit"]
[spp-tweet tweet=""I love working, don't get me wrong. But I also love taking a week off to go to Tampa and still get $10 grand." — @nicewhit"]
[spp-tweet tweet=""It's scary to be successful…" — @nicewhit"]
Links Mentioned in Today's Episode:
Access The Best Strategies, Tips & Advice!
Every week, we send an email sharing my best advice, tips and strategies related to Real Estate Investing. Each of these weekly emails contain relevant and actionable information that can help you no matter where you are in your investing journey.