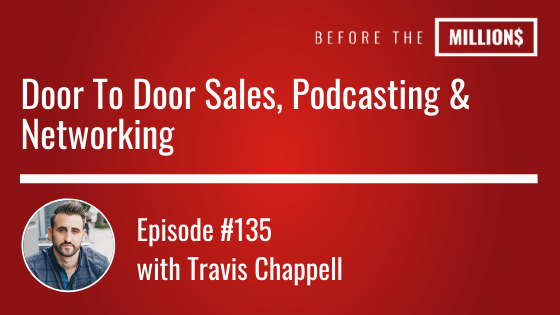 On today's episode, I interview an ex door to door salesman and master networker, Travis Chappell. Travis took his door to door sales skill and found a better route for the lifestyle that he wanted through becoming a networking expert interviewing the likes of Grant Cardone and Ed Mylett by building a podcasting platform. Everyone knows how important it is to create relationships and network with potential clients/partners, but we haven't had an episode exclusive to building these skills until now.
Key Points From This Episode:
How to be a terrible closer but still get deals done

Using the Law of Averages in Sales

Tracking your sales stats to get better

How to have a conversation with Grant Cardone

Why podcasting is better than video
Links Mentioned in Today's Episode:
Recommended Book:
Secrets of A Millionaire Mind
Listen to this books for free with Audible!
Lifestyle Design App: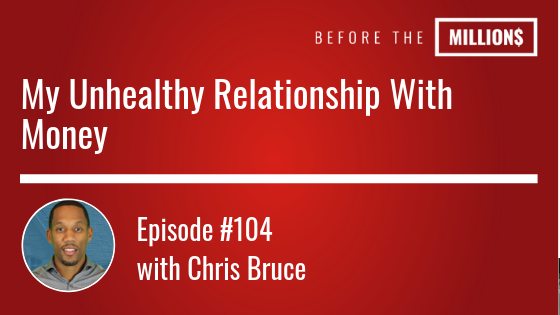 Chris Bruce, todays guest, has been actively investing in real estate for the past 9 years and 8 of which, has been full time. To date, he's flipped over 200 real estate deals in 5 different markets. With a digital marketing company set to hit 7 figures this year, we take a look at both sides of Chris' business.
On today's show we take a deep dive into mindset and our beliefs around money. Many of us have an unhealthy relationship with money and have no idea. We'll explore our belief systems and shake things up this episode.
Key Points From This Episode:
What happens when your tenant drug dealer gets shot and killed?
How to recover from foreclosure as an investor
How to have a better relationship with money
How Chris grew his educational business to hit 7 figures this year
The real reason it's important to get super clear on your goals
Links Mentioned in Today's Episode:
Before the Millions Book:
Secrets of the Millionaire Mind
Listen to this books for free!
Lifestyle Design App: Voxer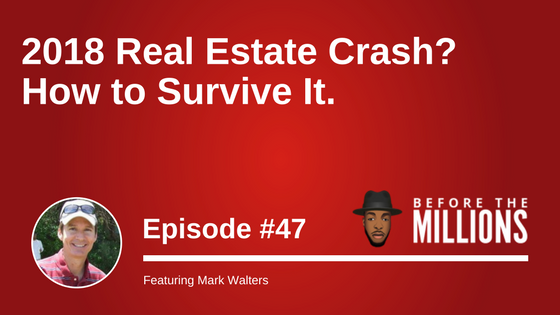 We've been going strong for a good 10 years now. We, as in the general real estate market. We've been on cruise control and loving it. Can it get any better? Or is our time up?
Every 10 years there seems to be some major event that disrupts our market. Today's guest, Mark Walters, breakdowns down our current disruptions and if we should be sitting on the sidelines, cash in hand, waiting for the crash.
In either event, one of the best ways to approach the situation is buying great deals. The way you buy great deals is to find motivated sellers. We cover this extensively on today's show.
Mark, however, is a 3rd generation real estate investor who got his start as a broker. After the savings and loan crisis of the late 1980's and early 1990's, in 1992 him and his family packed up all their California belongings – moved to Arizona and began buying properties with the intention of riding the market up.
Guess what? The old crystal ball must have been working because over the following years Phoenix became one of the top real estate investing areas in the country. Today's crystal ball may bring doom and gloom to some but opportunity to others.
Find out how on today's show….
Links mentioned in the show:
How to Win Friends and Influence People
Access The Best Strategies, Tips & Advice!
Every week, we send an email sharing my best advice, tips and strategies related to Real Estate Investing. Each of these weekly emails contain relevant and actionable information that can help you no matter where you are in your investing journey.