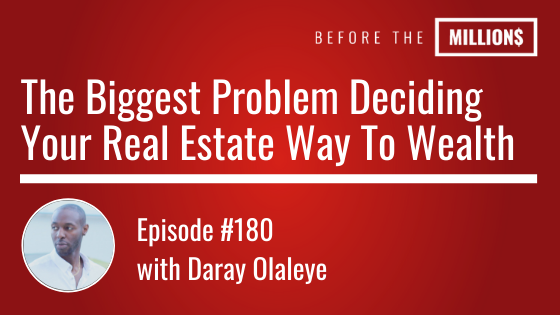 Ever thought about using real estate investing as a wealth vehicle but never quite made the jump?
It can be terrifying for many of us but with just a little faith, it tends to pay big dividends – figuratively and literally.
There's no arguing that there's a wealth of knowledge out there in terms of different ways to invest in real estate. This podcast on its own has been able to procure guest after guest who've made their millions in real estate.
The question is…
How does all of this help you? What should you listen to and what should you filter? How can learning someone else path to real estate wealth help/hurt your own process?
The waters are murky and many find themselves paralyzed for this exact reason. This episode was created to guide you safely and sound (and dry) across the chasm to your ideal lifestyle design.
Links Mentioned in Today's Episode: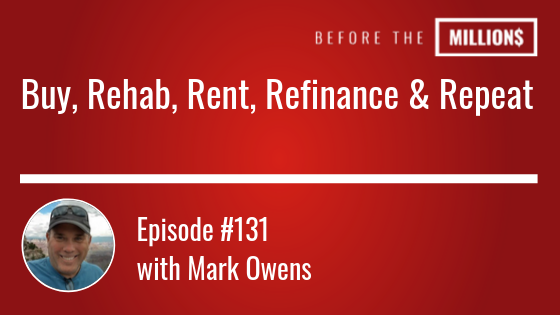 Mark has been an active Real Estate investor in the Baltimore Maryland area for the last 15 years. With over 100+ rental units, Mark on our guest for today's show to teach us the infamous BRRR strategy where you find a deal and do the following: buy, rehab, rent, refinance and repeat.
Mark and I also discuss the metrics behind getting deals done. So if you're wondering how many postcards should you send out or how many calls you should make before expecting a deal, listen to this episode.
Key Points From This Episode:
The math behind the BRRRR Strategy
Why single family homes cashflow better than multifamily
How much effort it takes to get your 1st deal done
How many yellow letters equal 1 deal
The importance of credit when refinancing
Links Mentioned in Today's Episode:
Recommended Book:
10X by Grant Cardone
Listen to this books for free!
Lifestyle Design App: