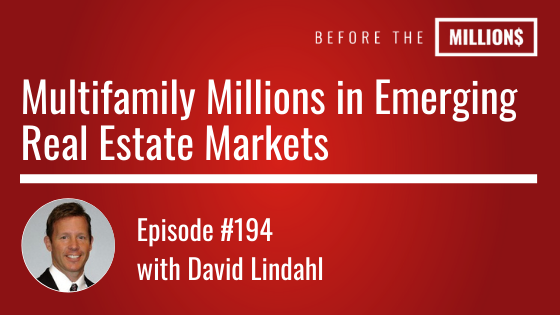 Starting out as a broke landscaper in 1996, todays guest Dave Lindahl's goal was to simply create a better life for him and his family. In David's first few years as an investor, David studied the markets closely and found creative ways to buy property with none of his own money.
Since then he has gone on to create a portfolio of over 9,000 units, become a New York times Best Seller Author – twice, and is now know as the premier expert in the study of emerging markets sharing stages with the likes of Robert Kiyosaki and Tony Robbins.
Key Points From This Episode:
Being mindful of where you get advice
How to become an expert without formal education
The 2 indicators of market movement
The lifecycle of markets
The best markets to invest in for growth in 2021
How David became a 2x best selling author
The effectiveness of micro repositioning
David's morning routine as a Dad and Triathlete
Links Mentioned in Today's Episode:
Recommended Book:
Awaken the Giant Within by Tony Robbins
Lifestyle Design App: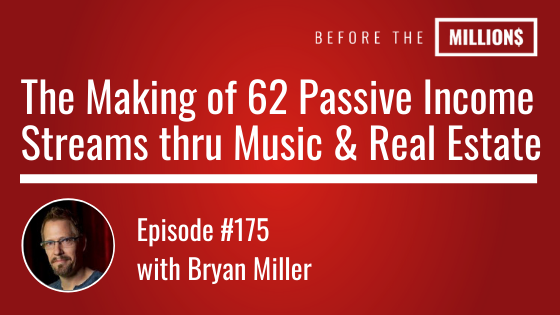 Today's guest, Bryan Miller, is an artist by day and investor by night.
The award winning musician has built an investment portfolio with 60+ streams of income and enjoy a portion of the cash flow from 25,173 rental units which include single family rentals, self-storage units, mobile home pads, retail strip malls, trust deeds and multi-family apartments.
It's easy to think that very few could reach these accolades until you realize that Bryan started out by cutting costs and saving $800 per month for 3 years to get the ball rolling. His story goes to show that when you combine financial literacy with massive action, the results can be outstanding.
Todays episode comes with a breath of inspiration as well as a few potential income streams to consider for your own portfolio.
Links Mentioned in Today's Episode:
Recommended Book:
The Millionaire Real Estate Investor
Listen to this books for free with Audible!
Lifestyle Design App: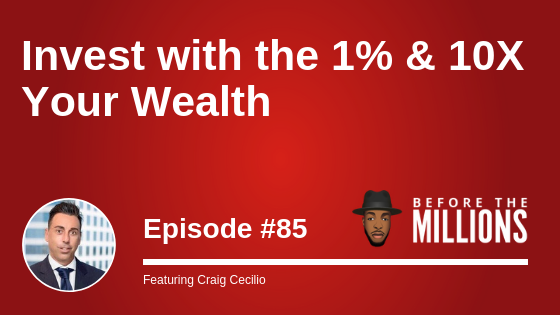 Craig Cecilio is the CEO and founder of a crowdfunding real estate platform that gives average investors access to institutional-quality investments through the power of crowdfunding. By focusing his passions for real estate and technology, Craig has developed an online alternative asset investment platform known as DiversyFund.
On today's episode we cover a myriad of topics that the rich would never want exposed on air. We uncover what really goes on behind the scenes at the "good ole boys" club and how the ultra wealth invest. You'll be shocked to discover the type of opportunities they get as opposed to the rest of us. But not to fear, we all go in detail on how to invest alongside the 1 %.
Key Points From This Episode:
How to 10X your wealth in 5 years
The secret world of real estate syndication
Where the 15% returns are and how you can access them
What crowdfunding is and why its becoming so popular
How Kobe Bryant turned a 6 million dollar investment into 200 million dollars
Links Mentioned in Today's Episode:
Before the Millions Book: The Science Of Getting Rich
Listen to this books for free!
Access The Best Strategies, Tips & Advice !
Every week, we send an email sharing my best advice, tips and strategies related to Real Estate Investing. Each of these weekly emails contain relevant and actionable information that can help you no matter where you are in your investing journey.