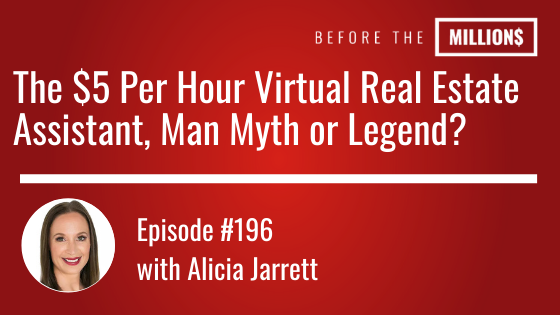 Alicia Jarrett is back! In episode 186 we discussed with Alicia how she created a virtual real estate business in the US all the way from Australia. As an avid traveller, long time flipper and land investor, she realized early on that her team would be the key to her success.
'Help isn't cheap' or is it? On today's episode we'll dive into the Virtual Assistant / Customer Service industry as it pertains to a real estate investors business. Learn how to hire, what to look for in team members and how to set up the pay structure with them.
Key Points From This Episode:
Using and agency to source a Virtual Assistant
How to properly vet team members when hiring
timetohire.com
$5 per hour VA's? What you need to know.
Alicia's RAFT-B Success Model for team members
Links Mentioned in Today's Episode: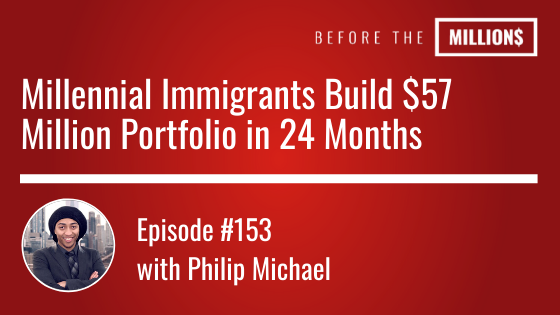 Philip, today's guest, moved to the US in 2014 and started investing in real estate in 2016. As a writer, he leveraged his his skills to win writing competitions for ends meat and eventually landed on SiriusXM radio and Tv since he couldn't yet work legally in the U.S.
Fast forward a couple months and along with his nephew/co-founder FC Barcelona star Martin Braithwaite, Philip built a $57M+ real estate portfolio in less than 2 years – including one of a few NYC high rises owned by "Millenials of Color".
On today's episode we discuss Philips journey to success and the wisdom he's gleamed along the way.
Links Mentioned in Today's Episode:
Recommended Book:
Think and Grow Rich
Listen to these books for free with Audible!
Lifestyle Design App: