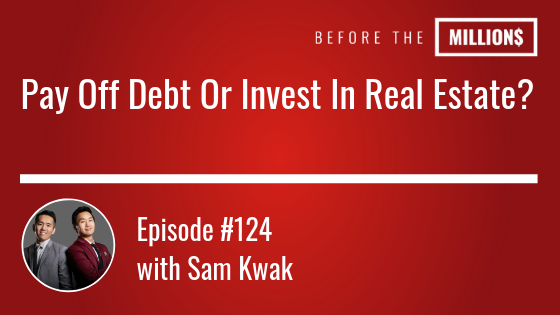 Immigrated from South Korea in 1999, the Kwak family only had $2000 cash in hand and a small 1 bedroom apartment in Albany Park area in Chicago. Today, Sam and Daniel have scaled to 75 units and are helping others to get involved in the industry!
On today's show Sam and I discuss the thought process surrounding debt and real estate. Most people believe that it proper to pay off debt before they consider investing in real estate, but is this true? Find out on today's show.
Key Points From This Episode:
What phantom appreciation is
Should you invest or pay debt?
The coming recession and what to do about it
Do banks have the power to call your loan due?
Sam's first 3 years getting 0 deals done
How to be worth 1 million dollars
What the debt acceleration method is
Sam's vision for North Korea
Links Mentioned in Today's Episode:
Recommended Book:
Rich Dad Poor Dad by Robert Kiyosaki
Listen to this books for free!
Lifestyle Design App: