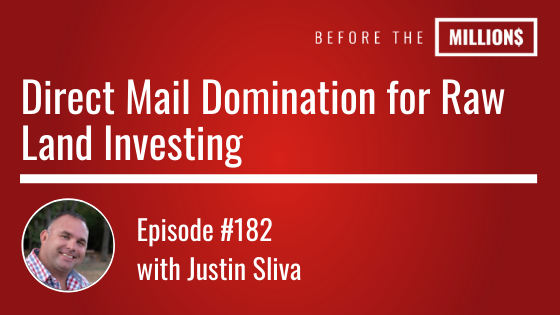 Direct mail, if done correctly, can be one of the most effective forms of marketing today – it can also be one of the most cost prohibitive without the proper guidance. Today's guest is a leading authority in the space and will show us exactly how he uses direct mail to buy raw land all across the country.
Raw land investing expert Justin Silva knows exactly where new investors struggle. As a long time land investor, he's been able to harness the enormous potential offered by land investments: incredible ROI, massive cash profits and sustainable passive income. On today's episode we'll learn how to effectively use direct mail to close more land deals for a massive ROI.
Key Points From This Episode:
How Justin got started in real estate and learned to dominate direct mail marketing
Why Justin will provide capital for anyone flipping land – "Plum Investment Group"
Why landsofamerica.com is one of the best tools land investors can use
How to create your own powerful direct mail campaign
What happened when just sent out 55,000 pieces of mail right before COVID-19
Links Mentioned in Today's Episode:
Recommended Book:
Rich Dad, Poor Dad by Robert Kiyosaki
Lifestyle Design App:
Notes (iPhone App)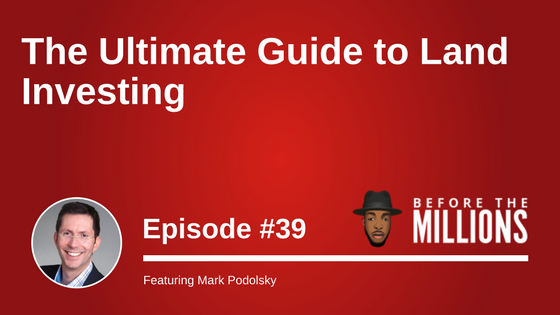 Today's guest, Mark Podolsky, has been buying and selling raw land full time since 2001. After starting with only $3,000, gust-wrenching fear, and absolutely no real estate experience, he bought a few parcels of land and the hit the ground running.
Today Mark is the owner of Frontier Properties, a very reputable and successful land investing company. By focusing on working smart,not hard, he has completed over 5,000 land deals with an average ROI of over 300% on cash flips, and over 1,000 on the deals he sells with financing terms.
Escaping solo-economic dependency changes Mark's life in so many positive ways that he decided to teach and coach so on today's show he does just that for our audience. You don't want to miss this one!
Links mentioned in the show:
Access The Best Strategies, Tips & Advice!
Every week, we send an email sharing my best advice, tips and strategies related to Real Estate Investing. Each of these weekly emails contain relevant and actionable information that can help you no matter where you are in your investing journey.