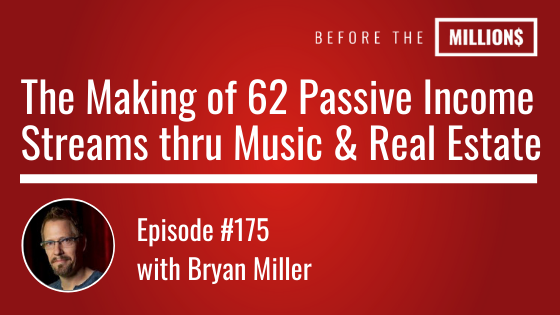 Today's guest, Bryan Miller, is an artist by day and investor by night.
The award winning musician has built an investment portfolio with 60+ streams of income and enjoy a portion of the cash flow from 25,173 rental units which include single family rentals, self-storage units, mobile home pads, retail strip malls, trust deeds and multi-family apartments.
It's easy to think that very few could reach these accolades until you realize that Bryan started out by cutting costs and saving $800 per month for 3 years to get the ball rolling. His story goes to show that when you combine financial literacy with massive action, the results can be outstanding.
Todays episode comes with a breath of inspiration as well as a few potential income streams to consider for your own portfolio.
Links Mentioned in Today's Episode:
Recommended Book:
The Millionaire Real Estate Investor
Listen to this books for free with Audible!
Lifestyle Design App: