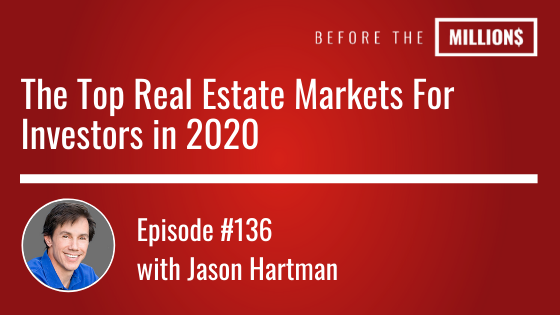 The United States offers nearly 400 distinct and diverse markets while most media pundits characterize the "housing market" as if it were a single entity. Real estate cannot be described that simply – It's just not accurate. There is NO such thing as a United States real estate market. However, there IS an Atlanta, Georgia or a Dallas, Texas real estate market.
On today's show, we take a deep dive into the US real estate market and break it down with many examples of cities and states to invest in next.
Today's guest, Jason Hartman has been involved in several thousand real estate transactions and has owned income properties in 11 states and 17 cities. Not only do we discuss real estate markets but also team building and the benefits of inflation.
Key Points From This Episode:
Distinguishing the 3 real estate markets

The "Thou Shall Not Gamble" mantra

Why investing in a linear market is best
A run-through all of the real estate markets in the US
The secret inflation benefits of investing
How investors really get rich with real estate
Links Mentioned in Today's Episode:
Recommended Book:
7 Habits of Highly Effective People
Mission Success
Listen to these books for free with Audible!
Lifestyle Design App: