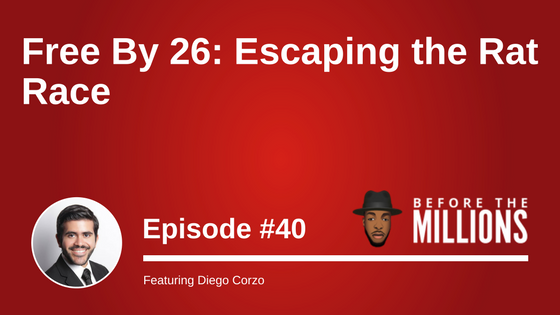 On today's show, we step into the world of real estate investor Diego Corzo. Diego is an Austin, Tx native and the founder of Free and FreeBy26.com to help millennials discover that they don't have to settle for societal norms.
As a real estate investor, he purchased his first investment property at the age of 23. Fast forward 3 years, he now own 8 properties giving him passive income every month. He keeps his expenses low while still being able to do what he loves. His goal is to be financially free before he turns 27. To be financially free he need to make $5,000 a month. On the show he shares his struggles and successes and my mindset through this journey.
Links mentioned in the show:
Passive Cashflow Lifestyle Facebook Group
Access The Best Strategies, Tips & Advice!
Every week, we send an email sharing my best advice, tips and strategies related to Real Estate Investing. Each of these weekly emails contain relevant and actionable information that can help you no matter where you are in your investing journey.