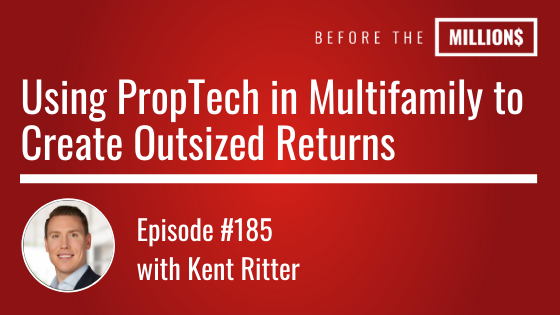 On today's show we are talking Technology & Real Estate and where those 2 worlds meet. Today's guest is multifamily investor and entrepreneur, Kent Ritter.
Kent is a former management consultant, start-up owner, and corporate executive turned full-time real estate operator. After a massive exit from his healthcare technology start up, he turned his eyes (and capital) towards real estate. His technology background, coupled with real estate allowed Kent to use property technology to create outsized returns from acquiring and improving mismanaged, undercapitalized, and undervalued properties.
On the show, we discuss the advantage of forward thinking approaches and the role technology plays in Kent's portfolio for creating greater returns on the properties that he repositions.
Key Points From This Episode:
The future of virtual leasing agents
How dynamic pricing adjusts can bolster your returns
(AI) Artificial Intelligence and Real Estate
How to vet new technologies
Kent's take on the Miracle Morning
The advantages of buying smaller properties
What a conservative underwriter does and doesn't look like
Links Mentioned in Today's Episode:
Recommended Book:
Wheelbarrow Profits by Jake and Gino Barbaro
Best Ever Apartment Syndication by Joe Fairless
Listen to these book for free!
Lifestyle Design App: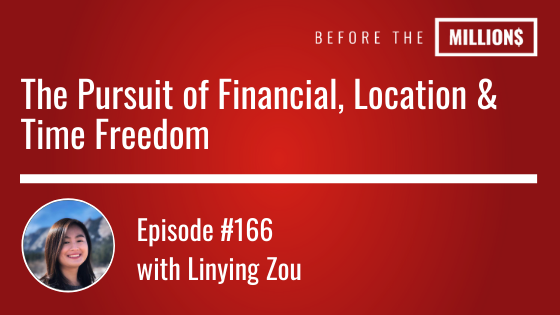 Today's guest, Linying Zou is on a mission to achieve one thing – help people achieve freedom in their lives, by breaking free from the constraints of money, time and employers.
On this episode, we discuss exactly how Linying was able to achieve this feat in her own life. As a former Wall Street trader, her initial dream was to become a partner at her firm but she quickly realized that she was a pawn and had no true way to wealth if she kept down that track. After a few failed entrepreneurial partnerships and a 6 month trip halfway across the world she decided that it was finally time to settle on real estate as her wealth building vehicle and has been on a trip to her freedom number ever since.
Key Points From This Episode:
How Linying's immigrant upbringing affected her financial future
The importance of a "freedom number" and how to calculate it
Why Linying attributes her success to her "miracle morning"
The decision Linying made to start investing in multifamily apartments
How you can use real estate to replace your income and travel the world
Links Mentioned in Today's Episode:
Recommended Book:
Rich Dad Poor Dad by Robert Kiyosaki
Miracle Morning by Hal Elrod
Listen to these books for free with Audible!
Lifestyle Design App: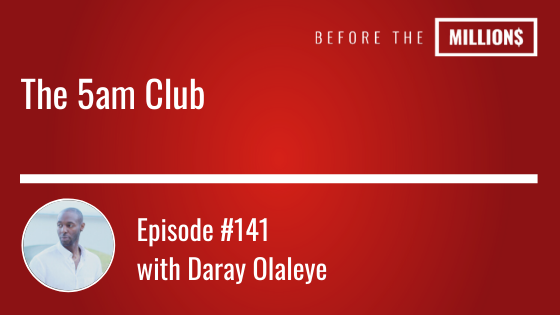 On today's episode, we discuss a clear vision for the upcoming year and two must have strategies to ensure your success from the moment you get out of bed at 5am tomorrow morning.
Key Quotes From This Episode:
Own your morning, elevate your life.
All change is hard at first, messy in the middle and gorgeous at the end.
Small, daily, seemingly insignificant improvements when done consistently over time yield staggering results.
Everything you now find easy, you used to find difficult.
Tiny dail wins.
A year from now you'll be so happy you began today.
I heard a man say that he needed to lose weight before he could start running. Can you imagine? That's like a writer who waits for inspiration to begin the book or a manager who waits for a promotion to begin to lead the field or a start-up that waits for full funding before launching a disruptive product.