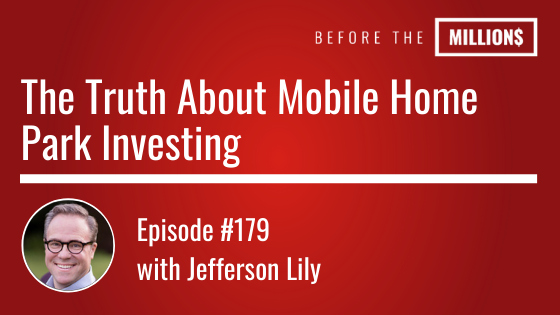 Today's guest, Jefferson Lily owns 31 Mobile Home Parks valued at over 71 million dollar. What started as an interest in the multifamily apartment space quickly turned into a fascination with affordable housing for low-income Americans.
On today's show, we explore Jefferson's journey from corporate burnout to multimillionaire. We'll learn the tools and strategies that Jefferson used to reach the pinnacle of American success in a real estate niche that most people would run from… until now.
Key Points From This Episode:
Why the lucrative mobile home park niche is overlooked
Investing in mobile home land vs. mobile homes
How the government is try to "squeeze" the mhp industry
The future of mobile home parks and is now the best time to invest
Links Mentioned in Today's Episode:
Recommended Book:
Snowball: Warren Buffett and the Business of Life by Alice Schroeder
Lifestyle Design App: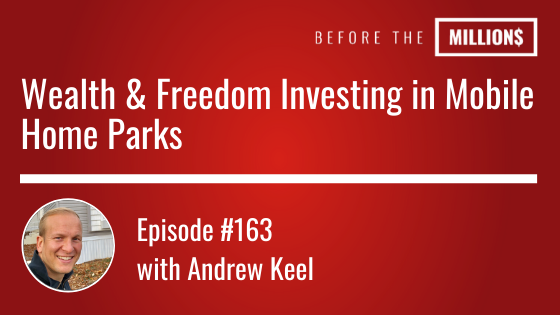 Andrew Keel currently manages 21 manufactured housing communities across nine states. His expertise lies in turning around under-managed manufactured housing communities by utilizing proven systems to maximize the occupancy while reducing operating costs.
On today's episode Andrew and I discuss the key differences between investing in manufactured homes and the parks that they occupy. With time, Andrew became skilled as an investor and realized that he could switch his model of earning income to one that better suited his desired lifestyle — This wasn't before tons of trial and error, most notably 18 months of prospecting with zero deals done. We'll have a discussion on the mindset it takes to overcome such hurdles and how he's taking that mindset to the next Ironman competition.
Key Points From This Episode:
Going bigger, faster to get to your goals
How Andrew preserved through 18 months with 0 deals
The similarities between Ironman competitions and the real estate business
The difference between mobile homes and mobile home parks
How to create a "forever cash" machine
Why it's important to stay as lean as possible for as long as possible
Links Mentioned in Today's Episode:
Recommended Book:
Deals on Wheels by Lonnie Scruggs
Listen to this books for free with Audible!
Lifestyle Design App: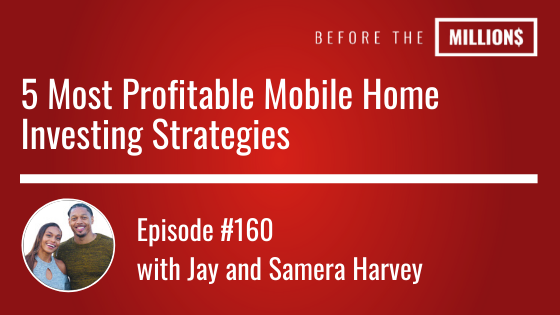 Jay and Samera started their mobile home investing journey in 2017 after losing over $90,000 in unsuccessful real estate deals. In 3 short years, they have completed over 400 mobile home transactions and perfected the process of creating quick cash and cash flow using basic real estate strategies in mobile homes parks.
On today's episode, we walk through their journey, how they found their niche and how they built a business as a couple that creates their lifestyle design.
Key Points From This Episode:
How Jay and Samera's first mentor scammed them out of $30,000
The starts and failures of so many business before Jay and Samera find Mobile Home Investing
The path to over 400 successful transactions with trailer homes
The 5 main strategies for profiting with mobile homes
Top benefits of mobile home investing in parks
Links Mentioned in Today's Episode:
Recommended Book:
4 Hour Work Week by Tim Ferriss
High Performance Habits by Brendon Burchard
Listen to these books for free with Audible!
Lifestyle Design App: