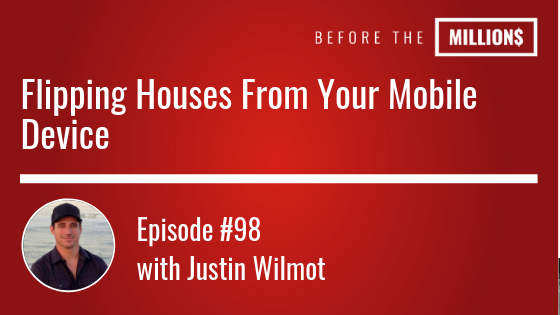 Justin Wilmot, today's guest, loves to surf so he created a business that allows him to surf all day every day. The vehicle he uses is real estate but it's much more than that. Justin has been able to build an ideal lifestyle around the things that make him happy. On today's episode, we walk through Justin's entrepreneurial journey and uncover exactly what it takes to get a deal done without every stepping foot in the state that the property is located.
For those of you looking for freedom through real estate and you're done being frustrated with trial and error, not actually gaining any real traction, I have your solution. I noticed that tons of people would love to jump into real estate investing but most don't quite understand how exactly they should build their business to guarantee success. I am currently hosting a live webinar to to show you the exact step by step process that I used to build my portfolio. The same exact process my clients use to escape the rat race. The same exact process today's guest, Justin, followed to surf all day long anytime he wants. This will be a live webinar with a ton of value so you won't want to be late. Register for the webinar here and I'll show you how you can escape the rat race in 2 years or less. Spots will fill fast —–> Register here.
Key Points From This Episode:
How to get real estate deals done, virtually
What mobile wholesaling his and how you can get started
The most important app you'll ever need as an investor
Justin's not so rags to riches story
Links Mentioned in Today's Episode:
Before the Millions Book:
How To Win Friends And Influence People by Dale Carnegie
Listen to this books for free!
Lifestyle Design App: Docusign